12 wardrobe essentials: How to dress in winter to stay healthy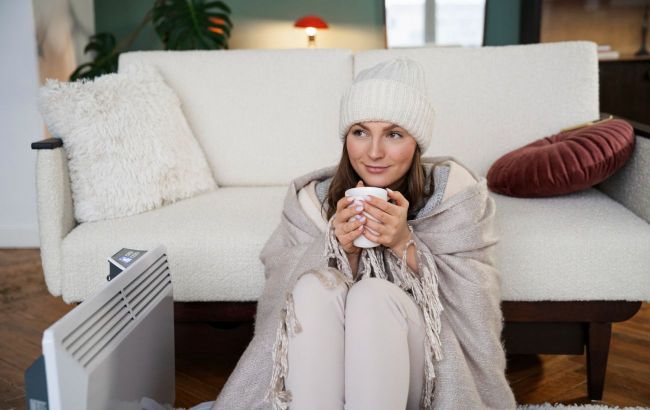 Illustrative photo (Photo: Freepik)
In cold weather, it can be challenging to choose the right clothing. To dress properly and ensure even warmth distribution, you need to know a few tricks for combining your clothing, according to a post from family doctor Anna Severova.
The basic rules for choosing winter clothing
The primary layer of clothing should consist of fabrics that wick moisture and provide warmth without causing excessive sweating.
It's also advisable to choose a length that allows you to tuck your clothing in. The sleeve of a jacket or coat should not be too wide. If it is wide, you should wear a turtleneck or a garment that fits snugly underneath.
Wear gloves - they help retain warmth.
The outerwear should have a hood. If not, it can be replaced with a scarf. A scarf can be used to cover part of the face.
If a person doesn't like wearing hats, they can be replaced with special earmuffs that help keep the ears warm.
Choosing fabrics
According to the doctor, for natural fabrics, it's better to choose silk or wool, and for insulation (middle layer), fleece is suitable. For outerwear, you can opt for a coat or an extended jacket with a hood.
On your feet, you should wear woolen socks, thin leggings (to wear under pants when it's very cold), and boots with lining or waterproof footwear.
When choosing footwear, pay attention to the sole not being made of rubber, as it can lead to cold feet.
The choice of material for a jacket depends on your outdoor activities. Heavy jackets are suitable for casual walks, while lightweight membrane jackets are the ideal choice for more active pursuits.
It's worth noting that sweating in cold weather is undesirable, as it can lead to getting cold. If you feel you're starting to sweat under your clothing, you need to quickly regulate your body temperature.
To start, slow down your pace and reduce physical activity. Then, briefly remove some item of clothing to allow your body to release excess heat, such as a hat or gloves.
12 wardrobe essentials to wear in winter (Photo: instagram.com/dr_annasierova)