12 or 13: Astronomer explains how many Zodiac constellations there really are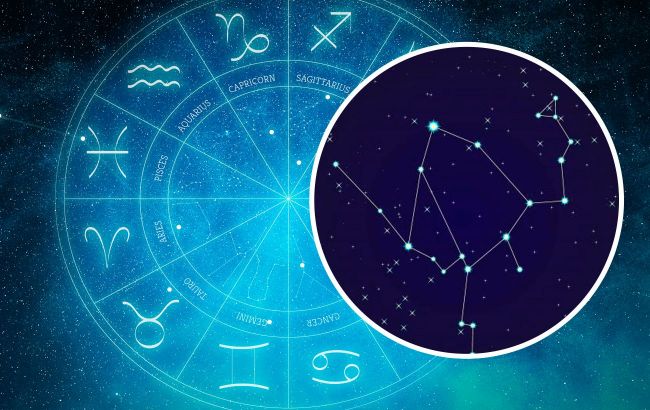 How many Zodiac constellations are there in reality (Collage: RBC-Ukraine)
At the beginning of fall, there was information circulating on the internet suggesting that NASA was planning to add a 13th constellation to the zodiac. This sparked a wave of discussions among Ukrainians about whether the horoscope signs would change and how many there are now – 12 or 13.
RBC-Ukraine interviewed the head of the laboratory at the Main Astronomical Observatory of the National Academy of Sciences of Ukraine, Ivan Kriachko, to find out how many Zodiac constellations there actually are.
How many Zodiac constellations are there in reality
"Unfortunately, the information has been greatly distorted. NASA did not make any changes. They simply talked about the 13th constellation through which the Sun's annual path passes. The luminary moves in a circle across the celestial sphere, also known as the ecliptic, and indeed crosses 13 constellations," the scientist explained.
He emphasizes that there are 12 Zodiac constellations, and there are also 12 Zodiac signs. The 13th constellation is not part of the Zodiac, even though it lies along the ecliptic.
"So, there have been no changes in astrology – people can rest assured that their signs have not disappeared. However, astrology is not considered a science," Kriachko added.
Why Ophiuchus is not a Zodiac sign
"To explain why Ophiuchus did not become a Zodiac sign is straightforward. This division took place about 2,000 years ago. Ophiuchus, while a large constellation in terms of area, lacks bright stars. It is situated near the pronounced Scorpius, featuring the red star Antares, a rival to the red planet Mars. On the other side, there's Hercules. Though its stars are not very bright, its shape is distinctive. However, Ophiuchus doesn't have these characteristics, which is why it went unnoticed," the astronomer explained.
Here's what the Ophiuchus constellation looks like (photo: meteorologiaenred.com).
What is known about the Ophiuchus constellation
The idea of a 13th Zodiac sign first emerged in 1970 when astrologer Stephen Schmidt proposed a 14-sign Zodiac, including the Serpent Bearer (Ophiuchus) and the constellation of Cetus. The 13-sign Zodiac, featuring Ophiuchus, was later introduced by astrologers Walter Berg and Mark Yazaki in 1995.
It's worth noting that the Sun is within Ophiuchus from November 30 to December 17. The brightest star in this constellation is named Rasalhague. Ophiuchus is often depicted as a man holding a serpent.
This is how Ophiuchus was depicted in a set of constellation cards published in London around 1825 (Photo: Wikipedia)