1 million ammunition rounds: EU reveals how many shells Ukraine receives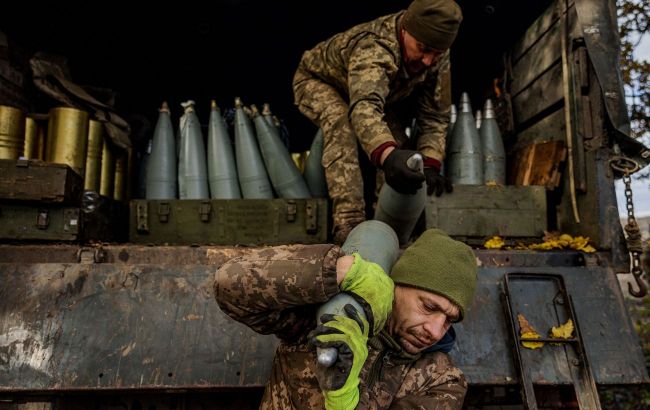 The EU revealed how many shells have already been handed over to Ukraine (Photo: Getty Images)
The European Union countries have provided Ukraine with nearly 224,000 shells of various types as part of the plan to deliver a million artillery ammunition within the year, according to the EU spokesperson Peter Stano, cited by DW.
"The member states of the EU supplied approximately 223,800 artillery ammunition rounds - long-range self-propelled, precision-guided ammunition, as well as mortar ammunition - and 2,300 missiles of all types," he said.
It's noted that the ammunition was delivered as part of the first phase of the EU plan, for which one billion euros were allocated.
Ammunition for Ukraine
Recall that at the end of winter, it became known that the Ukrainian forces were facing a shortage of artillery shells. Therefore, in early May, the EU Council approved a decision to provide 1 billion euros in assistance to Ukraine for joint purchases of ammunition and missiles. It is planned to deliver a million rounds to Ukraine.
In addition, in early June, the European Parliament supported a document to increase European production of ammunition and missiles. In July, the European plan for expanding ammunition and missile production came into effect.