1 euro tickets: tips on low-cost travelling in France in summer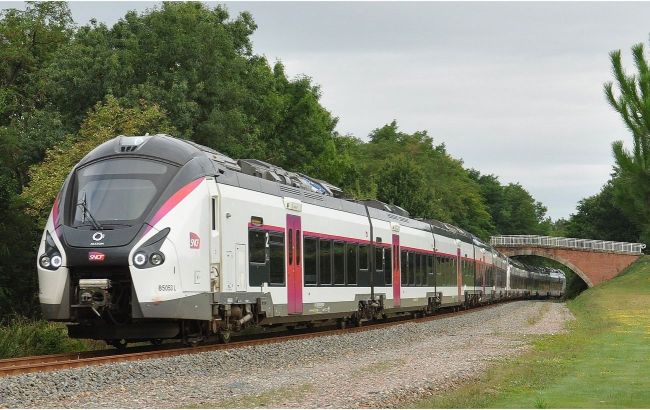 Intercités train on the Nantes-Bordeaux route (wikipedia.org)
Thousands of cheap train tickets in France are now being sold at a fixed price as part of the country's initiative to make train travel more affordable. Notably, tickets for just 1 euro are available for regional trains in the northern region of France, according to Euronews Travel.
1 euro tickets in France
This initiative follows the successful sale of 200,000 railway tickets at a fixed price of 19 euros during the summer. Although that particular promotion ended on July 15, other discounts are still applicable.
Until August 27, travelers can tpurchase the 1 euro tickets for regional express trains in the coastal region of Hauts-de-France (Northern France). These discounted tickets have been back on sale since July 25 and can be used on all days, including holidays and weekends.
Only a limited number of tickets are available at the 1 euro price, so prompt purchase is advisable. These tickets can be purchased at ticket offices at the Hauts-de-France train stations as well as on the official website of the French railway operator SNCF.
The Hauts-de-France region, located to the north of Paris and bordering Belgium, is home to picturesque historical cities such as Amiens, Lille, and Calais. Local authorities funded these ticket discounts to help tourists and locals save on railway travel.

Photo: The city of Lille in France, the centre of the Hauts-de-France region in the northern part of the country (unsplash.com)
Other than low-cost train travel in certain regions, France is also launching other transportation initiatives. By next summer, the Ministry of Transport aims to introduce a single pass for young people, which will be valid for all public transport, including Intercités trains, TER trains, and buses.
Intercités trains currently carry around 12 million people annually, which is significantly less than the 23 million passengers transported by French TGV trains last summer. But France cannot alter the prices of high-speed train tickets.
In the future, the government hopes to follow the example of some of the regional and national discounts that are already in place.
Earlier this year, Germany introduced a monthly pass for 49 euros, which proved to be highly popular. This summer, Spain reduced the prices of Interrail tickets for individuals under 30 years old. These discounted tickets are available until September 15, and young people can also benefit from a 90% discount on state buses and short- and medium-distance trains.
Following Germany, Hungary and other European countries, Czechia has also introduced an unlimited train pass for the summer season. Ticket sales began on 15 June.