1,5 years of occupation: Navy and intelligence return Ukrainian paratroopers home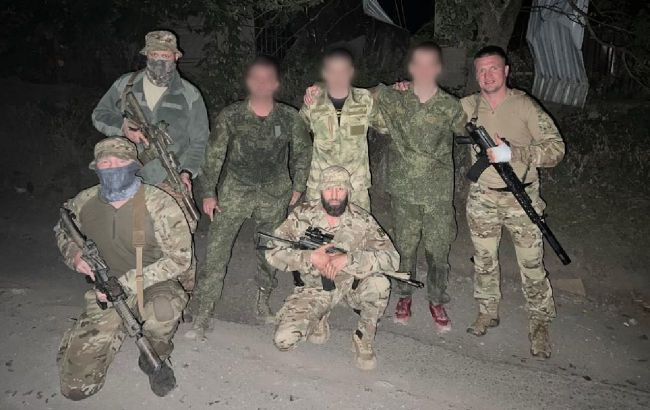 Ukrainian Navy and Intelligence return two paratroopers home (facebook.com/navy.mil.gov.ua)
Ukrainian military forces have managed to return two paratroopers who had been hiding in occupied territory since the outset of the full-scale war, accrding to the Ukrainian Naval Forces.
The special operation to return the two military personnel from the Airborne Assault Forces was conducted by the Ukrainian Naval Forces and the Main Intelligence Directorate of the Ministry of Defense.
According to reports, several weeks ago, the Naval Intelligence Directorate received information from operational sources that two Ukrainian paratroopers had been in temporarily occupied territory since the beginning of the full-scale invasion. They had been engaged in combat with the occupiers, suffered severe injuries, and were unable to return independently to Ukrainian-controlled territory. Throughout this time, they had been hiding with the help of local residents.
The Naval Special Operations Unit "Angels" executed the evacuation of the soldiers, while the Airborne Assault Forces provided covering fire during the group's exit.
As a result, two military servicemen who had spent over a year and a half in occupied territory have been successfully extracted and returned to Ukrainian-controlled territory.
Return of prisoners of war
The Ukrainian General Staff of Intelligence had previously said that the only negotiations Ukraine was conducting with Russia pertained to a prisoner exchange. In April, the head of military intelligence, Kyrylo Budanov, mentioned that the parties were discussing the possibility of a "all for all" exchange of prisoners. However, he later said that there were certain difficulties in this matter.
The last prisoner exchange took place on August 7, during which Ukraine repatriated 22 more defenders.