Ukrainian Armed Forces chief talks about risks of trench warfare: Why now and what is the way out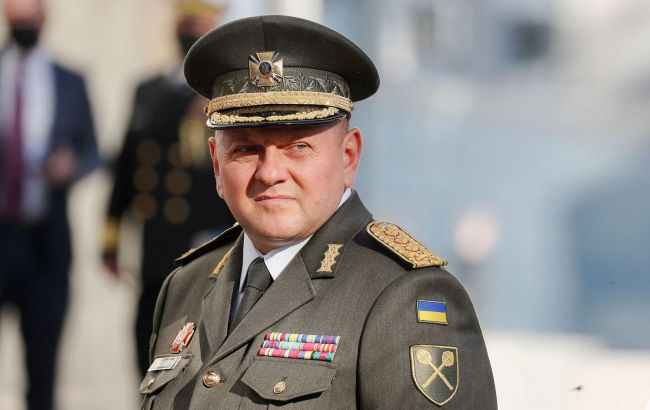 Valerii Zaluzhnyi, Commander-in-Chief of the Armed Forces of Ukraine (Getty Images)
The Chief of the Ukrainian Armed Forces, Valerii Zaluzhnyi, in an article and interview with The Economist, acknowledged some miscalculations related to the counteroffensive and warned about the risks of a positional war if Ukrainian forces do not have a technological advantage over the adversary.
Further elaborating on Zaluzhnyi's points, military expert and retired Ukrainian Army Major Oleksii Hetman provided his insights.
Mistakes and miscalculations
In his interview with The Economist, Zaluzhnyi admitted that it was a mistake to assume that Russia would abandon aggressive warfare if it suffered 150,000 military casualties. He emphasized that Ukraine has inflicted no less than this number of casualties on the Russian side. Why 150,000 and not over 300,000, as per General Staff data? Because our partners analyze confirmed Russian losses. It is highly likely that the figure of 150,000 is considered 100% confirmed. Zaluzhnyi uses this number intentionally to avoid unnecessary questions.
Is there a critical number of casualties for the Russians at all? Yes, but it is not determined solely by the number of deaths but by the number of those who will die in the future. Currently, a significant portion of losses includes individuals from prisons, mobilized from the occupied Donbas, and people from depressed regions. For major cities like Moscow and St. Petersburg, losses among them are nearly inconspicuous.
However, the Russians are now forced to call up more reserves. Losses will increase, as will negative sentiments in Russia. I believe that frontline losses will soon significantly affect Russian morale.
If Zaluzhnyi admits to making some mistakes in decisions, that's a good thing because there are no infallible individuals in war. According to him, the counteroffensive plan envisioned a minimum of four months to shift the fighting to Crimea. This didn't happen, but I don't think our counteroffensive is a complete failure. It went off course for various reasons, including the fact that the Russians built powerful fortifications and densely mined the territory. Western intelligence and analysts have also acknowledged underestimating Russia. I wouldn't consider the counteroffensive a total failure; our actions did not achieve the goals, but some progress and lessons learned are invaluable.
Importance of technological advantage over Russia
Zaluzhnyi asserts that the expected F-16 aircraft for 2024 may not be as effective as previously thought because the Russians have bolstered their air defense systems. This is true, and one should not expect Western aviation to immediately enable victory over the enemy. Similar expectations about tanks and ATACMS missiles have proven to be overstated in many respects.
Secondly, we need much more weaponry than what our partners are providing to break through Russian defenses and advance. For comparison, the U.S. only transferred an Abrams tank battalion, totaling 31 tanks. The Russian forces in Ukraine can be likened to the Iraqi forces in Kuwait in the early 1990s. Apart from other factors, during Operation Desert Storm, the coalition deployed 4,000 tanks and a similar number of armored vehicles. Prior to the ground offensive, 280 Tomahawk missiles were launched against Iraqi targets, not to mention the overwhelming air superiority. It seems that the West should understand why our advance is progressing slowly.
Risks of a positional war
Most likely, without a technological advantage over Russia and a sufficient quantity of weaponry, the war will turn into a positional one. Some strategists have said that for an offensive, you need 3-5 times more troops than the enemy has. It's not necessarily the case, but there definitely should not be 3-5 times fewer troops. How can we launch an offensive with a platoon against a battalion, for instance? It's possible if artillery obliterates the enemy battalion, but we have a limited number of shells. It's possible if aircraft destroy their defensive structures, but we lack aircraft.
There are numerous risks in a positional war with Russia. How will it end? Possibly not very well for us. Russia will have time to accumulate forces and prepare for future attacks. They have no intention of losing the war and stopping at what they've achieved. Currently, they have exhausted their resources and need time to replenish them. If we don't receive the necessary weapons and ammunition in the coming weeks and months, they will have this time.
Oleksii Hetman, for RBC-Ukraine