Zelenskyy invites Organization of American States to join Ukraine's peace formula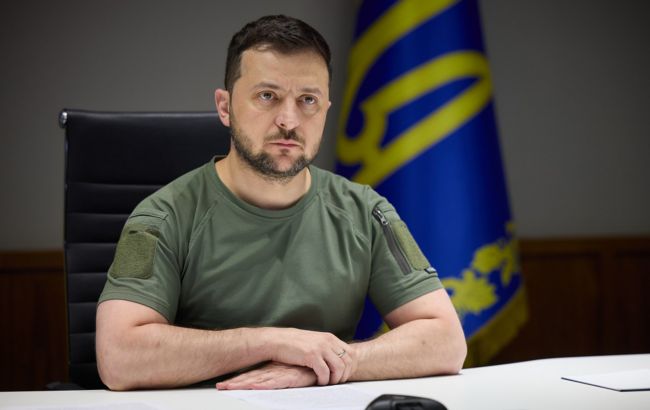 President of Ukraine Volodymyr Zelenskyy (president.gov.ua)
President of Ukraine Volodymyr Zelenskyy addressed the Organization of American States. He invited state leaders to join the Ukrainian peace formula in his video speech posted on Facebook.
Zelenskyy made the statement during his address to the General Assembly of the Organization of American States. He also called on the leaders to participate in the peace summit being prepared by Ukraine.
"I invite you to work with us and all the free nations of the world on the implementation of the peace formula. I invite you to join in the preparation of a global peace summit. We must become a global community in the fullest sense of this word so that peace for every nation is fully guaranteed," the president said.
Zelenskyy added that at the global peace summit, each country will be able to determine which point of the peace formula it will assist Ukraine with. The president said that the majority of American states support the resolutions of the United Nations General Assembly, which defend the international order based on rules.
The Organization of American States is an association of a group of countries in the American region. It was established in the spring of 1948. It includes 35 countries in North and Latin America.
Ukraine's peace formula
Zelenskyy presented the peace formula in November last year. The plan consists of 10 points and includes the restoration of Ukraine's control over the territory, the POWs' return, as well as the prosecution of war criminals. The formula also includes guarantees of radiation, nuclear, food, and energy security.
Earlier, Zelenskyy said he wants to hold a peace summit on a symbolic date - 500 days of war.