Zelenskyy holds special-format military meeting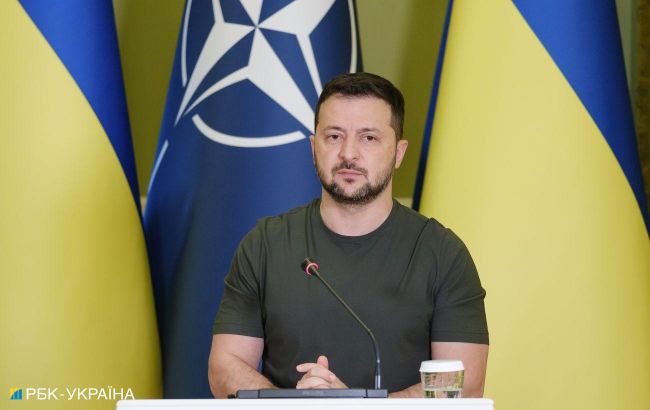 President of Ukraine Volodymyr Zelenskyy (Vitalii Nosach, RBC-Ukraine)
President of Ukraine Volodymyr Zelenskyy held a military cabinet meeting in a special format, according to his statement.
According to the president, all local commanders were present in person, namely Oleksandr Syrskyi, Oleksandr Tarnavskyi, Andrii Hnatov, Eduard Moskaliov, and Yurii Sodol.
"Their detailed reports regarding their directions, defensive and offensive actions, and special tasks. Frank conversation on the most important topics," the president noted.
Reports by the Commander-in-Chief of the Armed Forces of Ukraine Valerii Zaluzhnyi, the Minister of Defense Rustem Umerov, the Chief of the Defense Intelligence Kyrylo Budanov, and the Head of the Security Service of Ukraine Vasyl Maliuk were also heard.
"A plan of further actions with specific timelines and calculations, supported by supplies from our partners and our own production. The enhancement of our defense industry capabilities. Positions have been coordinated. We are moving forward," Zelenskyy added.
Frontline situation
According to the General Staff, the Ukrainian forces continue their offensive operation in the Melitopol direction, with a total of 78 clashes on the front over the past day.
According to the Institute for the Study of War, the Ukrainian troops continue their offensive actions in the Bakhmut direction, including near Klishchiivka and Andriivka. Ukrainian forces have also advanced to the west of Robotyne in the Melitopol direction.
A spokesperson for the General Staff of the Armed Forces of Ukraine, Andrii Kovaliov, says that Russian forces are not giving up their attempts to encircle Avdiivka, actively using aviation. However, they have not achieved success. Ukrainian soldiers continue their assault operations south of Bakhmut.