Zelenskyy approves tax incentives for drone import anf production in Ukraine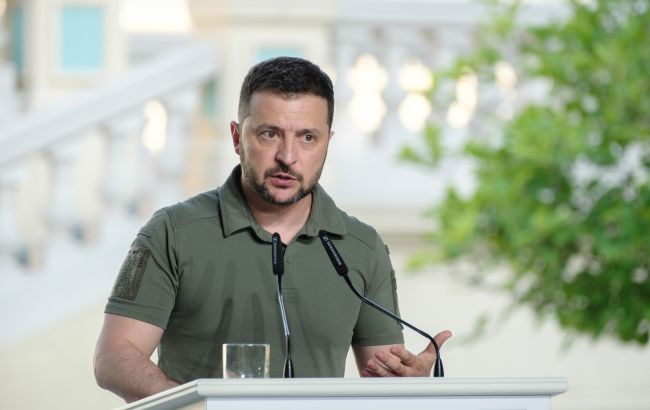 President of Ukraine Volodymyr Zelenskyy (Vitaliy Nosach, RBC-Ukraine)
President Volodymyr Zelenskyy has signed two laws that incentivize manufacturers of unmanned aerial vehicles (UAVs) during a state of war in Ukraine, according to draft bills No. 9275 and No. 9276.
Law No. 9275 abolishes the value-added tax (VAT) payment upon the import of components (materials, units, equipment aggregates) for UAV production and repair, imported by enterprises for their own manufacturing activities.
Law No. 9276 provides exemption from import duties on components for the production or repair of UAVs.
The bills were approved by the Parliament on May 29.
Import incentives for drones in Ukraine

In March, the Cabinet of Ministers adopted a resolution that simplifies the procedure for importing UAV components during a state of war. Previously, it took up to 15 days to obtain a conclusion, and the expertise itself prolonged the process of importing drone components.
The government has also supported a number of decisions that significantly streamline the import of unmanned aerial vehicles into Ukraine. Now, no documents from the export control service or other authorities are required for importing drones into the territory of Ukraine.