Zelenskyy answers when the war in Ukraine will end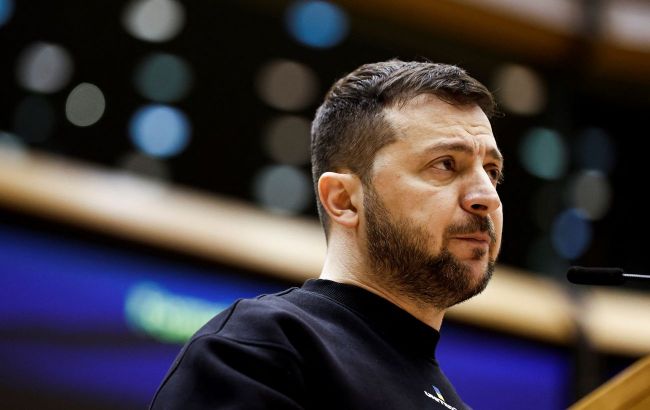 President of Ukraine Volodymyr Zelenskyy (Getty Images)
The war in Ukraine will end after the Russians withdraw their troops from Ukraine's territory and begin to respect the rights of Ukrainians to freedom, President Volodymyr Zelenskyy said in an interview with RTP.
The head of state did not rule out the necessity of a certain dialogue for ending the war. However, this will only happen after "the Russians start respecting our right to live on our land, and Russian forces leave our territory completely."
At the same time, Zelenskyy does not consider any direct negotiations with Moscow until Ukraine's conditions are met.
"We have a very clear position, and this position is laid out in our Peace Formula, which has 10 points. Ending the war is envisaged after the fulfillment of all entirely fair, just points based on the UN resolution," explained the president.
Zelenskyy also does not rule out that the war could end this year, but it depends on many factors, including the success of the counteroffensive.
The president also reminded Portuguese journalists of the attacks on Ukraine's energy infrastructure last winter, calling them terrorism. He referred to the shelling of hospitals as genocide of the Ukrainian people.
Forecasts on the end of the war
Zelenskyy does not specify the timeline for ending the war. However, he emphasizes that victory will mean the restoration of Ukraine's territorial integrity and a return to the borders of 1991.
Earlier, the head of the Defense Intelligence of the Ministry of Defense, Kyrylo Budanov, stated that this year could be a victorious one for Ukraine. Later, he acknowledged that the military operations were not progressing as quickly as hoped.
Ukrainians themselves, according to a survey conducted at the end of August, hope for victory by the end of 2023 (34%). However, an increasing number of citizens believe that the war will last more than a year.