Zelenskyy doubts Trump to support Putin in case of election victory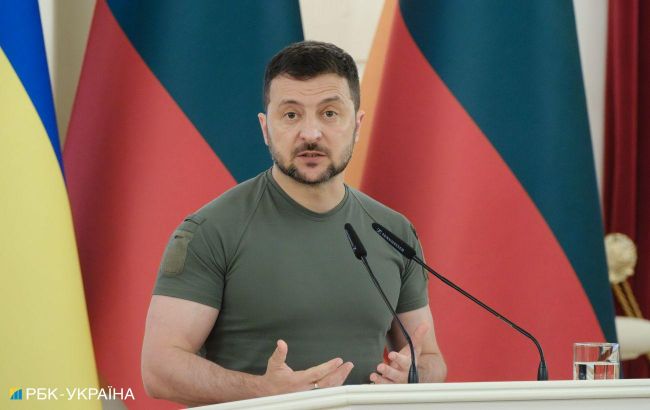 Ukrainian President Volodymyr Zelenskyy (photo: Vitalii Nosach, RBC-Ukraine)
President Volodymyr Zelenskyy doubts that Donald Trump will support Russian dictator Vladimir Putin in case of winning the US presidential election in 2024, according to The Economist.
"If Mr Putin hopes that a victory by Donald Trump in America's presidential election in 2024 would deliver him victory, he is mistaken. Trump would "never" support Vladimir Putin. That isn't what strong Americans do," Zelenskyy stated.
However, he added that he hopes Joe Biden if re-elected, will continue with his previous course.
Statements by Trump about the war in Ukraine
The former President of the United States is already known for his controversial statements regarding the war in Ukraine. Specifically, he expressed his support for the Russian dictator Vladimir Putin and opposed assistance to Ukraine.
For example, Trump stated that he would allow Russia to take some Ukrainian territories to avoid war. He also refused to label Putin as a war criminal.
Furthermore, recently, the former President of the United States promised that if he were to win the elections, he would compel Ukrainian President Volodymyr Zelenskyy and Putin to negotiate a peaceful agreement.