Yandex services added to list of candidates for sanctions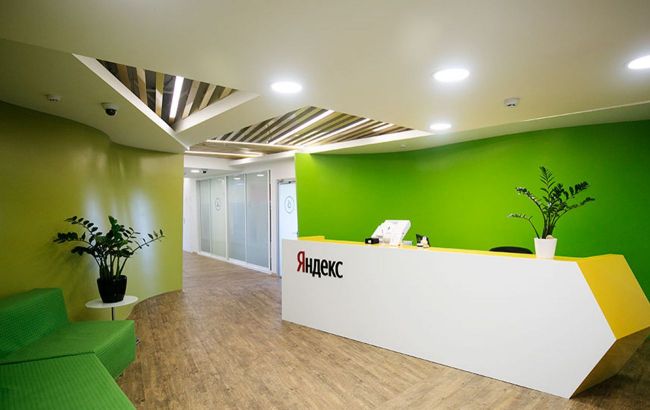 Yandex services are included in the list of candidates for sanctions (citydog.by)
The National Agency for the Prevention of Corruption (NAPC) of Ukraine has included a number of Yandex subsidiary companies in its list of candidates for sanctions. According to the NAPC press service, Yandex services are accused of promoting Russian propaganda and closely cooperating with the Federal Security Service (FSS), providing them with access to a vast amount of users' private data.
NAPC has already submitted proposals for imposing sanctions against Yandex companies to the Security Service of Ukraine (SSU) and other relevant authorities.
According to the press service, Yandex remains a powerful tool for propaganda, on par with Russian television channels. Yandex's data repositories are located in three large data centers within the territory of the Russian Federation, with the FSS having round-the-clock access to them, officially.
More details on the dangers posed by Yandex services:
Yandex search works according to custom algorithms that provide information the Kremlin needs on the first pages, and does not include criticism of the authorities or the truth about the war against Ukraine.
Yandex-Money is 75% owned by Sberbank of Russia and has all the data on online money movements of users.
Yandex-food and Yandex-taxi have data on clients' home and work addresses, their work schedules, movements during the day, addresses of schools and kindergartens where clients pick up their children.
One of the most dangerous services is Yandex Maps and Yandex Navigator, which some Ukrainian drivers continue to use with the help of VPNs after the invasion. Apart from that, Russians can obtain data on the movement of military equipment and sensitive facilities on the territory of Ukraine via the Yandex services listed above.
These services are still available on the App Store and Google Play platforms worldwide.
Yandex can transmit information, for example, about people coming to work in government agencies or embassies of other countries via access to name tracking, payment cards, and addresses. In particular, Yango, a taxi, delivery, and food service that operated in 16 countries outside Russia, was restricted and banned by the authorities of several countries for security reasons, namely Latvia, Estonia, the UK, France, and Kazakhstan.
On behalf of the aggressor state regime, Vladislav Surkov (sanctioned by the US, EU, UK, Ukraine, Canada, Switzerland and Australia) and later Vyacheslav Volodin (sanctioned by the US, EU, UK, Ukraine, Canada, Switzerland, Australia, Japan and New Zealand) were responsible for overseeing Yandex.
The NAPC website has a section called "War and Sanctions," which provides information on "Candidates for Sanctions," helping identify potential candidates for sanctions both in Ukraine and in countries forming a sanctions coalition. The section also offers a list of justifications and evidence for the swift and effective implementation of sanctions.
Ukraine banned Yandex and its services in May 2017 by presidential decree.
Furthermore, the co-founder of Yandex, Arkadii Volozh, was included in the EU sanctions list in June 2022 due to his financial support of the Russian government. In August 2023, he made a public statement condemning the war against Ukraine for the first time since the full-scale invasion began and removed any online references related to his work in Russia from his biography. Immediately after his statement, he requested the EU to lift sanctions against him and to restore the operation of Yandex services outside of Russia.