Xi Jinping personally warns Putin against nuclear strike on Ukraine - FT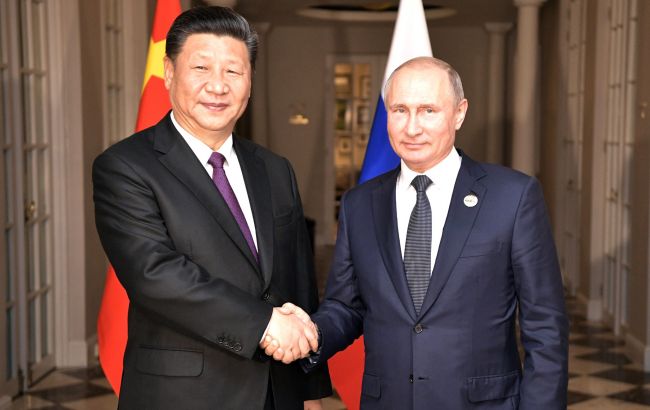 Chinese leader Xi Jinping and President of Russia Vladimir Putin (kremlin.ru)
Chinese leader Xi Jinping personally warns President of Russia Vladimir Putin against the use of nuclear weapons in Ukraine. This indicates Beijing's concerns about the war, despite offering silent support to Moscow, as Financial Times reports.
Anonymous sources of the media reported that the personal message was delivered during the Chinese President's state visit to Moscow in March, one of Xi's first trips outside of China after years of isolation due to his zero-COVID policy.
Since then, Chinese officials privately attribute themselves to persuading Putin to refrain from the threat of using nuclear weapons against Ukraine.
An anonymous advisor to the Chinese government said that restraining Putin from using nuclear weapons is a central element of China's campaign to restore ties with Europe. Russia's full-scale invasion of Ukraine placed Moscow and its ally Beijing in a confrontation with the EU.
As FT notes, China consistently opposes the use of nuclear weapons against Ukraine in its public statements. However, many supporters of Kyiv doubt Beijing's commitment to such restraint, considering Xi's "enduring partnership" with Putin and China's so-called "peaceful plan," which aligns significantly with Moscow's positions.
Nevertheless, Xi's warning provides hope that China is reinforcing its public rhetoric behind closed doors and warning of potential consequences for bilateral relations, which might be sufficient to avert Putin from using nuclear weapons.
"The Chinese are taking responsibility for sending messages at all levels," said an anonymous official from the US administration.
China strengthened ties with Russia following Moscow's invasion of Ukraine. Beijing claims to support the Kremlin, and Xi Jinping visited Putin in the spring.
EU High Representative for Foreign Affairs Josep Borrell stated in March that the visit of China's ally, Xi Jinping, to Moscow is a positive sign that Putin may not resort to using nuclear weapons.
Meanwhile, US President Joe Biden stated in June that Putin's threat to use tactical nuclear weapons is "real."