"Wagner Group' in Belarus: Poland to send additional soldiers to the border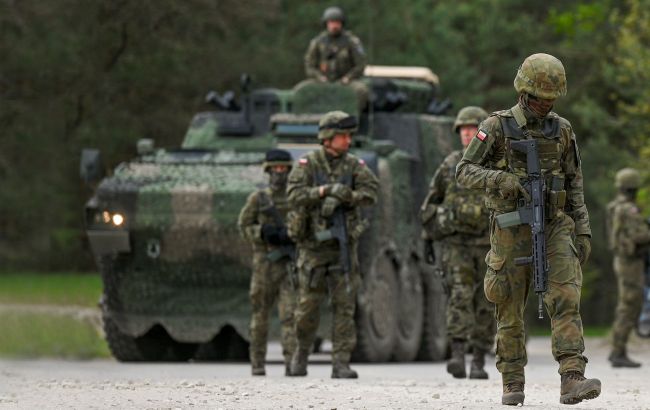 Poland will send additional soldiers to the border with Belarus (Photo: Getty Images)
Wonsik explained that sending additional troops was discussed at the Committee of the Council of Ministers for National Security and Defense meeting. Around two thousand soldiers are defending the border, but the Chief Commander of the Border Guard has requested an additional one thousand fighters.
"This will reinforce not one thousand, but two thousand soldiers. Such a decision was made at the Security Committee, and Minister Mariusz Blaszcak made this decision," noted Wonsik.
He also added that the soldiers would arrive at the border within the next two weeks. They will support the activities of the border guards in both Podlaskie and Lublin voivodeships.
According to the Deputy Minister of Internal Affairs and Administration, all attempts at illegal border crossings are currently being organized and prepared by Belarusian services.
"The entire border protection is within reach of Polish services today," stated Wonsik in response to a question about whether Warsaw is considering seeking support from allies.
"Wagner Group" in Belarus
After the failed coup attempt by the founder of the Wagner Private Military Company, Yevgeny Prigozhin, in Russia, some of his militants were transferred to Belarus. The mercenaries have been located in a tent camp. Ukrainian border guards note that the fighters currently do not threaten Ukraine, but provocations cannot be ruled out.
The Prime Minister of Poland recently stated that Russia and Belarus had sent a hundred "Wagner Group" militants to the Suwalki Corridor. This territory connects Poland with Lithuania and other Baltic countries, separating Russia's Kaliningrad region from Belarus.