US approves sale of F-35 aircraft to Czech Republic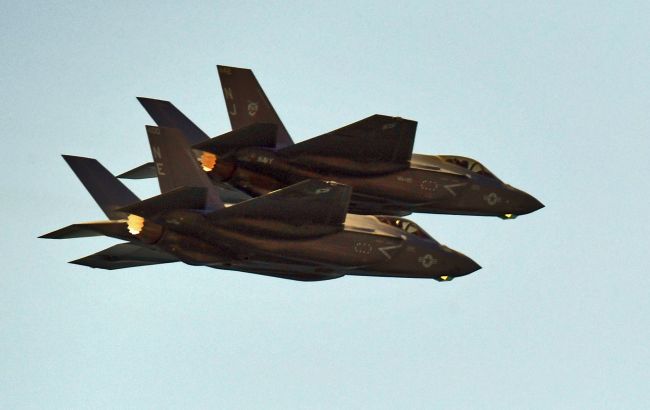 Photo: F-35 aircraft (Getty Images)
The US State Department approved the sale of the F-35 fighters, munitions, and related equipment to the Czech Republic worth up to $5.62 billion, according to Reuters.
The Czech government initiated negotiations with the US in 2022 to purchase fifth-generation F-35 fighters as replacements for the leased Swedish Gripen aircraft.
On June 29, the Pentagon notified Congress about the potential sale of F-35s to the Czech Republic. The main contractors will be US companies Lockheed Martin, Raytheon and Boeing (BA.N).
The Pentagon states that the package, approved by the State Department, will include spare engines, 70 advanced medium-range air-to-air missiles (AMRAAM) AIM-120C-8, various bombs, auxiliary equipment, spare parts, and technical support.
The State Department's approval does not indicate that the contract has already been signed or that the negotiations have concluded.
F-35 Fighters
The F-35 Lightning is a unique fifth-generation multi-role fighter-bomber known for its stealth capabilities.
The United States only sells these aircraft to close allies, including Australia, Japan, South Korea, and Singapore.
In late May, the US denied Thailand's request to purchase F-35s due to pilot training and technical maintenance issues. Romania also desires to acquire these advanced aircraft to enhance its air defense capabilities.