Ukrainian refugees in Sweden submit personal number petition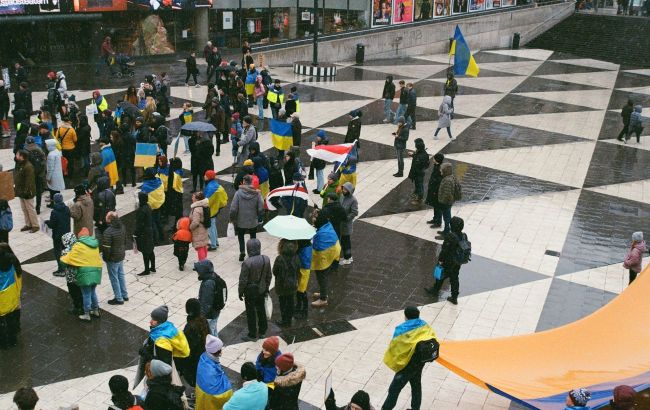 Ukrainians in Sweden (unsplash.com)
Ukrainians with temporary protection in Sweden cannot get a personal number, which makes it difficult for them to access many services, from medical to banking. Refugees have filed a petition to change this.
Obtaining a social security number on a par with the Swedes will help Ukrainians settle in Sweden, reports thelocal.se.
Ukrainians in Sweden are receiving a coordination number (samordningsnummer), which provides fewer opportunities than the social insurance number available to the country's residents.
"This severely limits the possibilities for Ukrainians' development, securing a normal life in Sweden and even normal healthcare," Khrystyna Hevchuk, the woman behind the petition, wrote.
The petition lists the difficulties that Ukrainian refugees face in Sweden due to not having a social insurance number:
Without a social insurance number, it's nearly impossible to queue for housing in most municipalities.
It's impossible to use Bank-ID to pay bills, complete paperwork, make online purchases, or buy plane tickets.
Most banks refuse to open bank accounts. Using the Migration Service card for payments and bill settling is impossible – it's only for in-store purchases and ATM withdrawals.
It's impossible to receive medical care at the level Swedish citizens with social insurance numbers receive.
Obtaining Swedish driver's licenses is challenging: with a coordination number, one can attend driving school but cannot take the theory and driving tests without Swedish identification.
Difficulty in legitimizing Ukrainian diplomas. This requires knowledge of Swedish at the C1 level. There are no language courses providing an official document certifying language proficiency.
"Every time we hear the words 'what's your personal number' or 'open BankID', we feel like we are worth less than others, as we are forced to answer 'we don't have that' and hear the words of rejection again," Hevchuk said.
Photo: Support for Ukraine in Sweden (unsplash.com)
What officials say about the situation
Last week, the deadline for collecting signatures passed, with the petition garnering a total of 4,532 signatures and 2,464 comments. According to an update on the petition website, it has now been sent to all MPs, the Ministry of Justice and the migration minister's secretary, and the organisers of the petition hope to meet with supportive MPs soon.
Social Democrat MP Kadir Kasirga submitted an official question on the matter to Migration Minister Maria Malmer Stenergard, who responded on Wednesday.
"The framework on the rules for people offered temporary protection in Sweden were set over 20 years ago, when the so-called temporary protection directive was implemented into Swedish law," the minister wrote.
She added that the government is currently considering what further measures may be appropriate. Possible changes to existing rules are complex and will require time.
"Intensive work is currently underway on matters related to the situation of Ukrainians in Sweden, and the government will return with additional information in the future," the official noted.