Ukrainian President responds to night attack on southern cities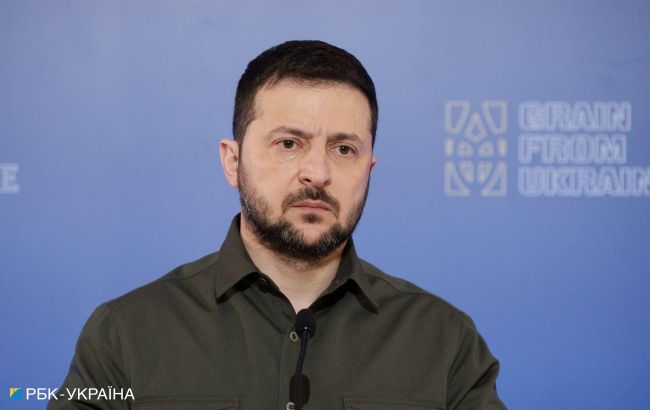 Ukrainian President Volodymyr Zelenskyy (Vitalii Nosach, RBC-Ukraine)
As Russian military continues to target our peaceful cities, the will of Ukrainians to prevail and support each other proves stronger than any hostile rockets, Zelenskyy says in his Telegram channel.
Following the shelling of Odesa and Mykolaiv, Zelenskyy pointed out that Russian terrorists persist in their attempts to disrupt life in Ukraine, resulting in casualties and injuries. The President extends his condolences to the families and loved ones affected.
"However, there are no rockets in the arsenal of evil nations stronger than our determination to preserve life, support each other, and triumph," he emphasized.
Zelenskyy expresses gratitude to all those defending Ukrainian cities, people, and airspace. He commends the efforts of the military, rescuers, medical personnel, local authorities, volunteers, and all involved in countering the aftermath of Russian terror.
He also extends thanks to port workers preserving the nation's infrastructure, as well as to construction and repair crews aiding in restoring normal living conditions for the people.
"Together we will make it through this terrible time. And we will withstand the attacks of Russian evil," added the President.
Zelenskyy also shared a video showcasing the consequences of the Russian night strikes on peaceful cities in Ukraine.
Night attack on Ukraine
Russian occupiers have launched attacks on the southern region of Ukraine for the third consecutive day. The shelling in Odesa and Mykolaiv has caused damage to residential buildings and other infrastructure, as well as sparked fires.
Currently, there is one confirmed fatality and eight injured in Odesa, and one fatality with 19 injured in Mykolaiv.
Notably, the Russians employed 19 cruise missiles and an equal number of "Shahed" drones in the attack, some of which were successfully intercepted.