Ukrainian POWs still not released after Russia-Hungary transfer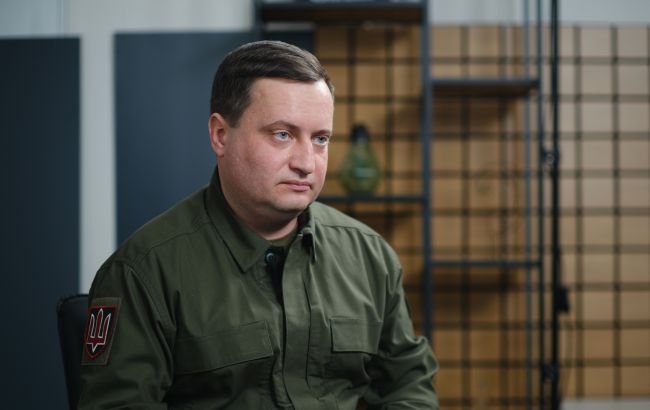 Andriy Yusov, representative of the Main Directorate of Intelligence of Ukraine (Vitaliy Nosach, RBC-Ukraine)
According to a representative of the Main Intelligence Directorate Andriy Yusov, Ukrainian prisoners of war were not released after being transferred from Russia to Hungary.
"There is information, particularly from relatives of several prisoners, that they were not actually released all this time. They were under supervision, with limited contact and communication. Communication with their families was restricted and only allowed in the presence of third parties," Andriy Yusov said.
He said that Ukraine has a preliminary list of prisoners transferred to Hungary, but they cannot confirm it yet.
"We have a preliminary list obtained from various sources, including operational channels. We cannot consider it official. There is a list of 13 individuals requested by Hungary from Russia several months ago. There is also a list of, presumably, eleven individuals who were transferred," he said.
According to the Main Intelligence Directorate, under international law, the International Committee of the Red Cross should handle this matter, and the aggressor country, Russia, and Hungary, as a signatory to all agreements, including the Geneva Conventions, should provide the necessary information.
Russia has not officially reported anything either.
"It is very unfortunate that we are discussing this at all. Because an event that could have been a positive one turns into a dramatic detective story with a pronounced political subtext. Especially from Russia's side, which is conducting psychological operations," he said.
Yusov emphasized that Ukraine, including the relatives, should have communication with all the released POWs.
He said that Ukraine knew about the Russian special operation to transfer Ukrainian prisoners to Hungary even before official statements were made. Kyiv sent requests for confirmation or denial of this information, but Budapest denied it.
First, the information was spread in the media, then the Russian Orthodox Church published it, and only after that did the Hungarian side comment.
"At first, they said they were POWs, then they said they were free people who had turned themselves in. But we understand that this is not the case. There was a request from Hungary specifically regarding prisoners of war. There is documented evidence of this," he said.
Russia transfers Ukrainian prisoners of war to Hungary

The Russian Orthodox Church transferred 11 Ukrainian prisoners of war to Hungary without the consent of Ukraine. The transfer of prisoners from Russia to Hungary was confirmed on June 9.
Authorities in Budapest said that the country's government was not involved in the transportation of Ukrainian prisoners from Russia, as it was the responsibility of religious and church organizations.
Ukrainian diplomats still have not been granted access to the POWs. The Ministry of Foreign Affairs reported that they could be held in isolation without access to open sources of information. Therefore, the ministry demands that a consul be allowed to meet with the Ukrainians so that he can assess their condition and provide consular assistance.