Ukrainian military reveals conditions to liberate Bakhmut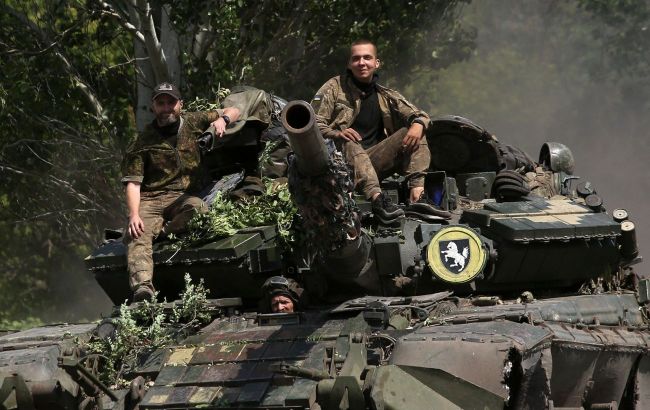 Bakhmut will be liberated if the successful progress of Ukrainian military operations in this direction continues (Getty Images)
Bakhmut will be liberated if the successful progress of Ukrainian military operations in this direction continues, as Commander of the Terra reconnaissance unit of the Azov tactical group fighting in the Bakhmut direction Mykola Volokhov said to Ukrainian TV.
"Over the past month (on the Bakhmut front) we have seen stable successes in advancing: liberating Ukrainian land from the enemy, reclaiming what was lost. We are starting to enter territories that we did not control from the very beginning. Overall, everything is quite positive and optimistic," he said.
However, Volokhov added it is too early to speak of any victory at the moment.
In addition, he spoke about the change in the dynamics during combat operations in the Bakhmut direction.
"The nature of the clashes involves a lot of infantry battles, but recently both on our side and on the enemy's side, tanks have been actively involved. If previously it was only infantry, now the enemy is actively showcasing their equipment. For us, this is a good sign because it indicates that they are struggling and need to bring in reserves," Volokhov added.
Counteroffensive by the Armed Forces of Ukraine
Commander of the Ground Forces of the Armed Forces of Ukraine Oleksandr Syrskyi is confident that the Ukrainian military will be able to liberate Bakhmut during the counteroffensive.
Currently, Ukrainian soldiers continue to conduct offensive operations in the Bakhmut, Berdiansk, and Melitopol directions. They are putting pressure on the occupiers and pushing them out of previously captured positions to the north and south of Bakhmut. Defense forces also have partial success in the area of Klyshchiivka.
Moreover, the length of the so-called "hot" frontline exceeds 1200 km.