Ukrainian forces land on left bank of Dnipro, Crimea breakthrough prospects uncertain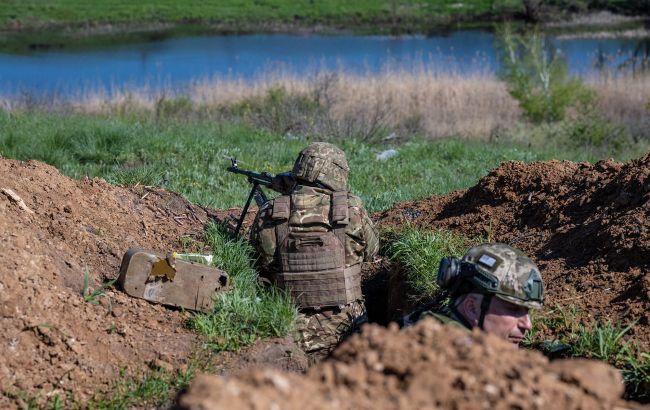 Ukrainian Armed Forces gain a foothold on the left bank of the Dnipro River (Getty Images)
According to RBC-Ukraine, Ukrainian Armed Forces have gained a foothold on the left bank of the Dnipro River in the area of Antonivsky Bridge. However, it is still premature to expect a major breakthrough into Crimea.
Military expert Vladyslav Selezniov believes that we should be cautios about evaluating the situation near Antonivsky Bridge, relying solely on official data. However, there is a sign that allows for hope that the determined fighters on the left bank will fare well.
"It's artillery. We have a powerful arsenal of artillery forces and equipment on the right bank, on dominant heights. We have the ability to instantly detect enemy artillery positions and turn them to ashes, as well as support the actions of the Defense Forces by delivering everything necessary on high-speed boats," the expert said.
Expecting Ukrainian forces to deliver such a powerful blow in this area that the enemy will crumble all the way to Crimea is premature as of now.
"We are currently talking about expanding the bridgehead. Until it is completed, at least through the liberation of Oleshky, we can say that we are only witnessing the initial phase. In the future, it may evolve into something larger, but currently, it is not at the level of a counteroffensive; it is the creation of the first conditions for larger-scale operations on the left bank of the Kherson regin," says military-political expert Olexandr Kovalenko from the "Information Resistance" group.
Antonivsky Bridge

The battles on the left bank of the Dnipro River near Antonivsky Bridge have intensified with the onset of the "high water" caused by the explosion of the Kakhovska Hydroelectric Power Plant dam. According to British intelligence, the transfer to the left bank resumed on June 23.
Natalia Humeniuk, the head of the Joint Press Center of the Southern Defense Forces, said intense combat operations with a focus on counter-battery fighting are taking place in this area, and Ukrainian forces require information silence.
She said that the enemy is trying to regain positions near Antonivsky Bridge, despite the constant resistance of the Ukrainian Armed Forces.