Ukrainian forces have technological edge over Russians, advance in the east and south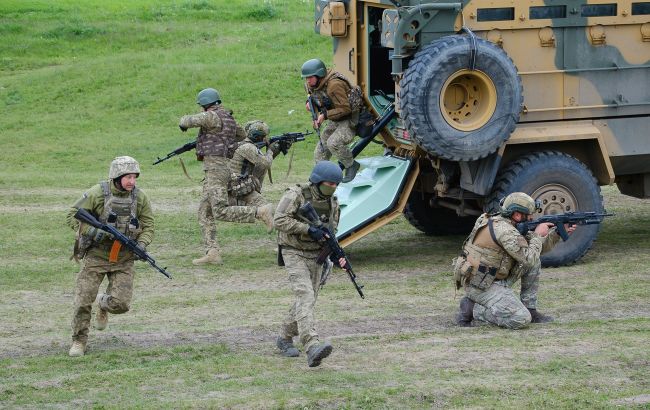 Armed Forces of Ukraine have a technological advantage over the Russians (RBC-Ukraine, Vitaliy Nosach)
The Armed Forces of Ukraine have a technological advantage over the Russians. Units of the Ukrainian Air Assault Forces are advancing in the east and south, as Commander of the Air Assault Troops Maj. Gen. Maksym Myrhorodskyi said, Military Media Center reports.
"The military units and subdivisions of the Air Assault Forces of the Armed Forces of Ukraine are successfully conducting combat operations in the most important directions and are advancing every day, liberating each kilometer of our native land," he wrote.
He noted that thanks to Western armaments, Ukrainian soldiers have a technological advantage over the enemy, and the fighters are well-trained and prepared, including through international cooperation.
Myrhorodskyi also revealed that the paratroopers have mastered foreign weaponry at a high level, including armored vehicles, artillery, firearms, collective weapons, and various technical means.
Counteroffensive by the Ukrainian Armed Forces
The counteroffensive actions began at the beginning of June. Over the past week, 9 sq km in the east and 28.4 sq km in the south were liberated by the Ukrainian army.
As of the morning of July 3, the total number of losses for the Russian army since the beginning of the invasion amounts to 230,260 military personnel. In the past 24 hours, the Ukrainian troops have eliminated 600 Russian soldiers.