Ukrainian Air Force Colonel explained why Kinzhal can't destroy Patriot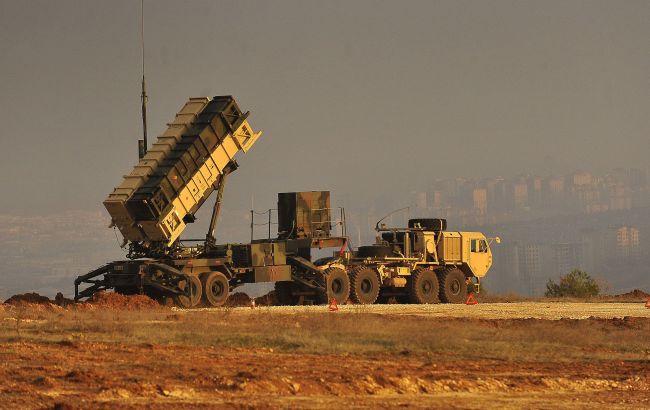 Photo: Why Kinzhal can't destroy Patriot (wikimedia org)
Destroying Patriot system with a single strike of the Kinzhal missile is impossible. A report by RBC-Ukraine, citing a statement by Colonel Yuriy Ihnat, spokesman for the Air Force Command of the Armed Forces of Ukraine.
He noted that yesterday the Air Force Command refused to comment on the statements of the representative of the Russian Defense Ministry Konashenkov, who "has destroyed the entire aviation inventory 8 times in a row." In his opinion, considering the amount of destroyed aircraft, "we probably would have won a long time ago."
"I want to add: Don't worry about the fate of the Patriot," he added.
Ihnat explained that Patriot is a division that consists of a command post, radar, and launcher systems (up to 8). In particular, there is a combat crew at the command post. They are responsible for tracking targets and receiving information about the air situation within their area of responsibility.
Moreover, the command post can operate in three modes: manual, semi-automatic, and automatic. The automatic mode allows for the engagement of airborne targets without human intervention. According to Ihnat, this is the mode the Ukrainian army used on the night of May 16.
As for the launcher systems, each is equipped with four transport-launch containers. These systems are located separately from each other to ensure combat effectiveness.
"Destroying the system with some Kinzhal missile or something, well, that's impossible. So, everything they talk about should remain in their propaganda archives," added Ihnat.
Today, on May 16, Russian occupiers attempted to strike Kyiv. In particular, they used hypersonic missiles called Kinzhal. All of them were intercepted by Ukrainian air defense forces. Later, the Russian Ministry of Defense began claiming that they had supposedly struck the Patriot air defense system.
Read urgent and important news about Russia's war against Ukraine on RBC-Ukraine's Telegram channel.