Ukraine to start EU accession negotiations in 2023 - Deputy Prime Minister reaveals one condition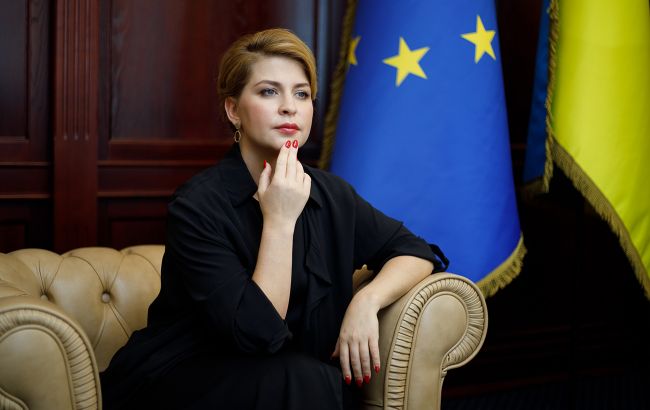 Olha Stefanishyna, Deputy Prime Minister for European and Euro-Atlantic Integration of Ukraine (Photo: RBC-Ukraine)
Ukraine may initiate negotiations for accession to the EU as early as this year, according to Deputy Prime Minister for European and Euro-Atlantic Integration, Olha Stefanishyna, in an interview with RBC-Ukraine. However, she emphasized the need to fulfill all obligations regarding the approximation to EU standards.
"I believe it is absolutely real. We have set an ambitious internal goal to prepare for negotiations because it is an extremely complex and comprehensive process. We are currently seeing the situation with trade, particularly with Poland, and these are just the first signs," she explained.
Stefanishyna also noted that Ukraine will be ready for negotiations and prepared to fulfill the obligations regarding the approximation to EU standards. She stated that she does not see any significant obstacles to making a decision in December 2023 on the start of negotiations, "if, of course, we manage to complete all these tasks."
Ukraine's EU accession
Last year, Ukraine obtained the status of a candidate for EU membership. However, to become a member of the EU, several conditions must be met. According to Reuters, Ukraine has fulfilled two out of the seven conditions necessary to commence negotiations. Stefanishyna views the fulfillment of two conditions as a "very good result." She also reminded that some Western Balkan countries have been making progress for years to reach the point where Ukraine currently stands, and fulfilling even one recommendation is essentially a national achievement.