Ukraine should brace for more drone attacks than missiles this fall - Air Forces warn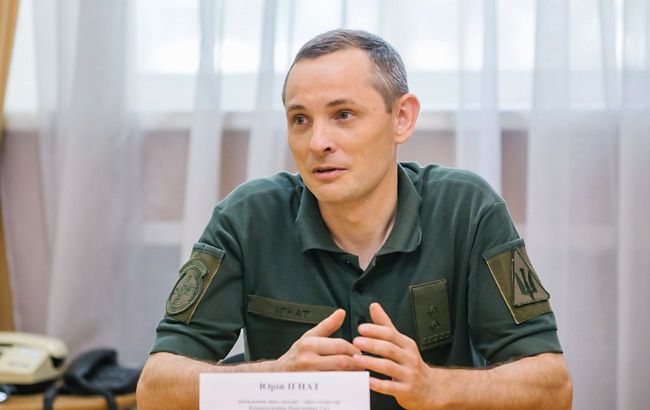 Yurii Ihnat, Spokesperson of the Air Forces Command of the Armed Forces of Ukraine (Photo: facebook.com/yuriy.ignat)
In the fall of this year, Russia may resume attacks on Ukraine's energy infrastructure. However, this time, drone strikes are expected instead of missiles, according to Yurii Ihnat, a Spokesperson of the Air Force Command.
According to him, the success rate of intercepting enemy missiles and drones by the Air Defense Forces has reached up to 100% in some cases. However, this percentage constantly varies. He noted that the military was trying to shoot down Shahed drones using Ukrainian weaponry, which was cheaper and more accessible. Nevertheless, the best weaponry for eliminating these targets remained the anti-aircraft missiles.
He also believes that Ukrainians should prepare for more intense drone strikes during the upcoming heating season.
"When they started attacking from September (last year - Ed.), they had a large stockpile of long-range and precision missiles. They had a strategic reserve. They used this reserve in the fall and winter of last year... So, it's probably worth expecting more drone attacks than missile attacks. Because they don't have the same missile stockpile as they did last year," Ihnat said.
In his opinion, there are no restrictions in Russia regarding launching the maximum number of drones simultaneously - the aggressor country can launch either one drone or as many as 46 simultaneously, as was the case on the New Year's night from 2022 to 2023.
Russia could intensify attacks in the fall
The General Staff of the Armed Forces of Ukraine reported that Russia was ramping up the production of Kh-50 cruise missiles. This likely indicates that the occupiers are preparing to strengthen missile attacks in the autumn.
Furthermore, it is known that Russia has started assembling Shahed kamikaze drones on its territory, which it previously purchased from Iran.