Ukraine says Russia recruits police in occupied territories ahead of voting day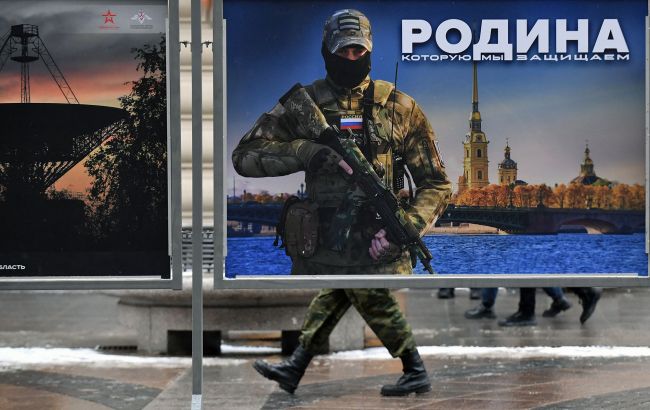 Russia is recruiting police officers to occupied territories of Ukraine for the voting day (Getty Images)
Russia is attempting to hastily staff the occupation law enforcement agencies in the seized territories of Ukraine in order to ensure police escort on the day of the so-called "elections" on September 10, as Deputy Minister of Defense Hanna Maliar wrote on Telegram.
"The Kremlin is expediting the staffing within the law enforcement agencies in the temporarily occupied territories of Ukraine, particularly in the Donetsk, Luhansk, Zaporizhzhia, and Kherson regions," she wrote.
Maliar added that the reason for this urgency is the need to provide police escort during the so-called elections in the seized territories as part of the "unified voting day" in September.
The Deputy Minister of Defense added that the conduct of these so-called elections includes a violation of international law.
Maliar pointed out that the results of these "elections" will signify nothing except the crime committed by the organizers and perpetrators.
"Elections" in the Russian-occupied territories
In February, the Federation Council of the Russian parliament announced plans to hold the so-called "elections" in the occupied territories of Ukraine. In June, the Central Election Commission of the Russian Federation scheduled the voting to take place on September 10, 2023.
British intelligence indicated that Russia aims to portray the seized territories as its "integral parts" by planning to hold the voting on the same day as the elections in Russia.
At the end of May, Russia made amendments to its law, which, among other things, allows for elections to be conducted in the occupied territories.