Ukraine's MoD on situation in Maryinka: Ruins and remnants of foundations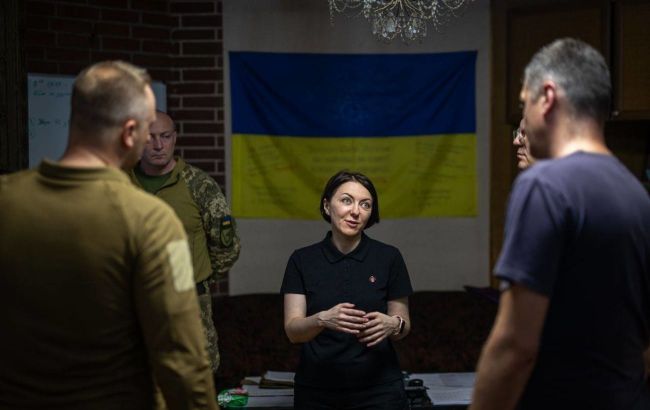 Deputy Minister of Defense Hanna Maliar (t.me/annamaliar)
Russian occupiers daily shell and storm Maryinka, attempting to attack the Ukrainian defense line. However, Ukrainian defenders protect the city and do not allow the enemy to take it under control, according to Deputy Minister of Defense Hanna Maliar.
"For several months now, you have been hearing the same in the news - battles are ongoing on the Maryinka front. But behind these words is the daily heroic work of our military. The enemy wiped the buildings of Maryinka off the earth's face. There are already ruins and remnants of foundations," she wrote.
Maliar notes that Russian occupiers continue to shell Maryinka daily and attack the Ukrainian defenders' line with no success
According to her, Maryinka is no less intense than the Bakhmut or Lyman directions.
"In Maryinka, the enemy conducts some of the most powerful assaults but cannot gain control over it. Because this city is defended by the fighters of the Ukrainian 79th Separate Airborne Assault Brigade," she added.
The situation in the east
The General Staff reports that Ukrainian forces continue to press on the enemy south of Bakhmut. Russians are suffering losses, relocating units, and using reserves.
Ukrainian defenders also hold back enemy advances on the Avdiivka and Maryinka fronts.
On the Lyman and Bakhmut fronts, occupiers are carrying out unsuccessful offensive actions in the Novoyehorivka area and north of Klishchiivka.