Ukraine's Chief Sanitary Doctor outlines worst-case scenario at Zaporizhzhia NPP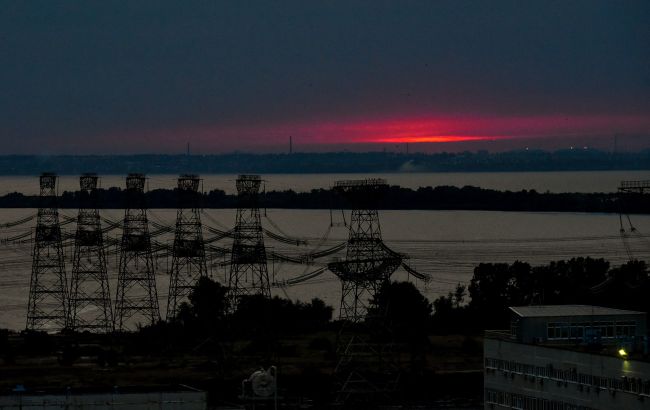 Zaporizhzhia Nuclear Power Plant (Getty Images)
The worst-case scenario at the Zaporizhzhia Nuclear Power Plant (ZNPP) could be a Russian terrorist attack on an operating reactor, which could result in the release of radioactive iodine, Chief State Sanitary Doctor Ihor Kuzin says in an interview with Ukrinform.
According to him, it is difficult to make definitive predictions regarding the consequences of a potential Russian terrorist attack on the ZNPP. Currently, a certain part of the power plant's units is suspended and not in operation.
"Indeed, when the nuclear power plant is not in operation, there is no radioactive iodine, which could be released during a potential accident. However, we need to consider all possible scenarios of an emergency situation since we are discussing terrorism. The worst-case scenario would be the disabling of a power unit and then carrying out a terrorist act on an already operating reactor. In that case, a release of radioactive iodine could indeed occur," he said.
Furthermore, regardless of the specific isotopes involved in the potential release, Kuzin noted that they would lead to cumulative radiation exposure for a certain population living within the affected zone.
According to him, the average impact zone varies from 30 to 50 km around nuclear power plants, depending on their capacity. As for ZNPP, it is about a 50 km zone, as it is one of the most powerful nuclear power plants.
"Therefore, we anticipate that the contamination level in this territory could lead to evacuation if the release and accident reach the highest possible level," he said.
However, the Chief Sanitary Doctor noted that more precise forecasts can only be provided when there is detailed information on the actual emergency situation that has already occurred.
The threat of a terrorist attack at the ZNPP
At the end of June, the Chief of the Defense Intelligence of Ukraine Kyrylo Budanov said that the Russians had further mined the ZNPP. Specifically, they placed explosives on the cooling systems of the power plant's units. Later, President of Ukraine Volodymyr Zelenskyy revealed that the occupiers plan to carry out a terrorist attack at the plant, resulting in a radiation release.
Last week, the General Staff of the Armed Forces of Ukraine reported that the Russians might have planted explosives on the roofs of several reactors. They may be planning provocations to accuse Ukrainian troops of shelling.
The Director-General of the International Atomic Energy Agency (IAEA), Rafael Grossi, reported that his experts have gained access to new facilities at the ZNPP, but they have not yet been able to inspect the entire territory of the plant.