Ukraine's Antonov switches from cargo planes to drones production - Reuters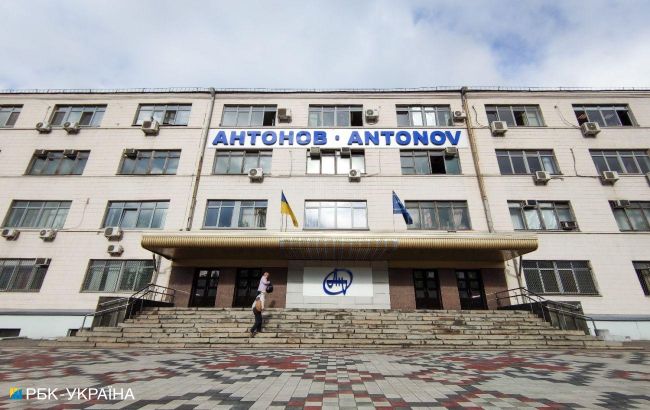 Antonov has started producing drones (Photo: RBC-Ukraine ,Vitaliy Nosach)
The Ukrainian Antonov Design Bureau is expanding its production of drones. The company is diversifying its main business of manufacturing cargo aircraft in response to the Russian invasion, according to Reuters.
As mentioned in the agency, drones produced and adapted in Ukraine play a significant role in the war. Antonov's plans align with Ukraine's ambition to become a global drone hub, supported by investments in the sector, which has seen significant growth since the beginning of 2022.
The new Antonov Unmanned Aerial Systems Center was opened "to expand the capabilities for the production of unmanned systems and provide support to private drone system manufacturers in terms of experience and services," according to a presentation by Ukroboronprom, which is responsible for Ukraine's defense sector. The document was presented to government officials in Washington in June.
Antonov has not responded to requests for comments on the center and drone expansion plans. A Ukroboronprom representative declined to comment, citing security considerations.
Drone production could now support outdated Soviet aerospace companies such as Antonov, which has lost a major client to Russia and has suffered significant damage from Russian attacks.
As part of Ukroboronprom, Antonov has designed and produced drones in the past, including the Horlytsia model, but cargo aircraft have long been its main focus. A strike at the beginning of the war destroyed the An-225 Mriya, the largest cargo plane in the world at the time, for which Antonov is famous.
Real-time Testing
While cargo aircraft production will continue, the new drone center can better meet Ukraine's military needs and provide more work for Antonov engineers, according to an anonymous source familiar with Antonov's plans. The source refused to reveal their name since Antonov's drone plans are not publicly known.
Antonov's experience in cargo aircraft can also be applied to long-range drones, added the source, which would give the Ukrainian Armed Forces the capability to strike deeper into Russian territory.
Kyiv does not take responsibility for strikes on Russian territory, but experts and Western officials have attributed increased drone incursions to Ukraine.
The new Antonov Center offers services, including experimental aerodynamic research, creating fully functional simulators for training drone operators, and developing component standards, as listed in a presentation outlining 26 functions.
Real-time testing
Kyiv has used aerial drones to attack airfields and Russian forces and waterborne drones against ships and bridges. It also serves as a testing ground for innovations in the drone sector from global defense suppliers.
Ukraine primarily relied on foreign drones after Russia's invasion on February 24, 2022, but can now produce many different drone types thanks to robust support for new manufacturers.
Assessing the ratio of domestic and foreign drones in Ukraine's arsenal is difficult due to the large number of systems in use, their rapid depletion, and wartime secrecy.
According to recent statements by high-ranking officials, about 200 drone manufacturers in Ukraine, and its armed forces have signed contracts to supply 30 new domestically produced drone models.
However, most of these are startups founded after the invasion, operating on a small scale and often lacking the production capacity and industry support needed to become significant players.
Ukrainian officials have expressed their intention to leverage their engineering talent for post-war economic development, including creating jobs in the drone industry.
A small Ukrainian drone manufacturer visited by Reuters this year is hiring former Antonov engineers to produce long-range drones.
Ukroboronprom restructuring
The presentation coincides with the restructuring of Ukroboronprom, aimed at attracting more clients and strengthening Ukraine's role in the international defense sector.
"The defense sector will be number one in Ukraine very soon," the head of the Ministry of Strategic Industries, Oleksandr Kamyshyn, told Reuters that drones are a crucial part of investments in the aerospace industry.
"We have to focus on producing more weapons and ammunition locally," he added.
In a broader sense, Ukraine wants to invest more in the repair and construction of aircraft, with giants like Antonov and others likely to "only grow," according to Kamyshyn.
However, the presentation also mentioned that Ukroboronprom intends to sell about 50% of its assets, referred to as "inefficiently utilized and unrelated to production."