U.S. to announce delivery of depleted uranium munitions to Ukraine next week - Reuters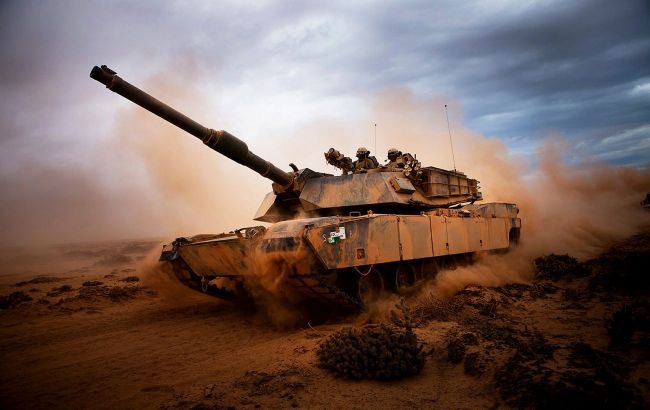 U.S. to announce delivery of depleted uranium shells to Ukraine (Getty Images)
The United States announces plans to deliver depleted uranium munitions to Ukraine next week as part of a new military aid package, according to Reuters.
The munitions can be fired from U.S. Abrams tanks that, according to two anonymous U.S. officials, are expected be delivered to Ukraine in the coming weeks.
One of the officials mentioned that the upcoming aid package is estimated to cost between $240 million and $375 million, depending on its contents. The details regarding the value and contents of the package were still being finalized, the officials said.
Depleted uranium munitions
While the United Kingdom sent depleted uranium munitions to Ukraine earlier this year, this would be the first such shipment from the United States. It follows an earlier decision by the Biden administration to provide Ukraine with cluster munitions.
A by-product of uranium enrichment, depleted uranium is used for ammunition because its extreme density gives rounds the ability to easily penetrate armor plating and self-ignite in a searing cloud of dust and metal.
The United States used depleted uranium munitions in massive quantities in the 1990 and 2003 Gulf Wars and the NATO bombing of former Yugoslavia in 1999.
The U.N. nuclear watchdog, the International Atomic Energy Agency, says that studies in former Yugoslavia, Kuwait, Iraq and Lebanon "indicated that the existence of depleted uranium residues dispersed in the environment does not pose a radiological hazard to the population of the affected regions."
Read another RBC-Ukraine article for more information on depleted uranium munitions.