U.S. imposes sanctions on international network involved in drone production in Iran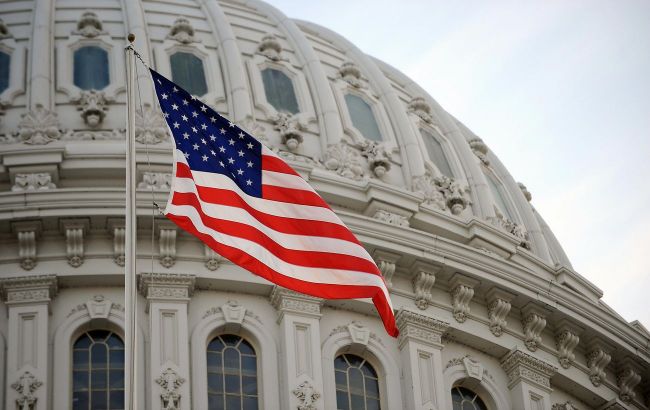 Illustrative photo (Photo: Getty Images)
The United States today, on September 27, imposed sanctions against a transnational network that assists in the production of drones in Iran, according to the U.S. Department of the Treasury.
"Today, the U.S. Department of the Treasury's Office of Foreign Assets Control (OFAC) sanctioned five entities and two individuals based in Iran, the People's Republic of China (PRC), Hong Kong, Türkiye, and the United Arab Emirates (UAE) involved in the procurement of sensitive parts for Iran's one-way attack unmanned aerial vehicle (UAV) program," the statement reads.
It is stated that they are involved in the procurement of important components for Iran's single-strike drone program.
This network facilitated deliveries and financial transactions to support the purchase of engines used in drones such as 'Shahed' by the Aerospace Force's Jihad Self-Sufficiency Organization of the Islamic Revolutionary Guard Corps.
Iran supplies these drones to Russia for its war against Ukraine
Iran supplies Russia with the Shahed-136 UAVs to support Russia's illegal invasion of Ukraine. One of the engines purchased by the network mentioned today was found among the remains of the Russian-controlled Shahed-136 drone recently shot down in Ukraine.
"Iranian-made UAVs continue to be a key tool for Russia in its attacks in Ukraine, including those that terrorize Ukrainian citizens and attack its critical infrastructure," said Under Secretary of the Treasury for Terrorism and Financial Intelligence Brian E. Nelson.
He adds that the United States, in coordination with allies and partners, will continue to hold accountable those who aid Iran in proliferating its UAVs to Russia, its trusted agents in the Middle East, and other destabilizing actors.
Who has been sanctioned
Sanctions were imposed against the following companies:
Pishgam Electronic Safeh (Iran)
Hongkong Himark Electron Model Limited (Hong Kong)
Dal Enerji Madencilik Turizm Sanayi Ve Ticaret Anonim Sirketi (Türkiye)
Anka Port Ic Ve Dis Ticaret INSAAT Lojistik Sanayi Limited Sirketi (Türkiye)
Farhad Ghaedi Goods Wholesalers LLC (UAE)
Sanctions were also imposed on Chinese national Fan Yan and Iranian national Hamid Reza Janghorbani.
Iran-Russia cooperation
At the beginning of Russia's full-scale invasion, Russia secured Iran's assistance in the supply of Shahed-type kamikaze drones. Since then, Russia has regularly used these UAVs to attack military and civilian infrastructure in Ukraine. Therefore, Iran has been subjected to numerous sanctions.
In June, John Kirby, Coordinator of the U.S. National Security Council at the White House, stated that Iran had actively joined the construction of a Shahed production plant in Russia. It is expected to be completed by the end of next year.
U.S. intelligence has stated that the construction of such a plant could significantly affect the course of the war in Ukraine.