Two Russian helicopters and a plane failed to shoot down Ukrainian reconnaissance drone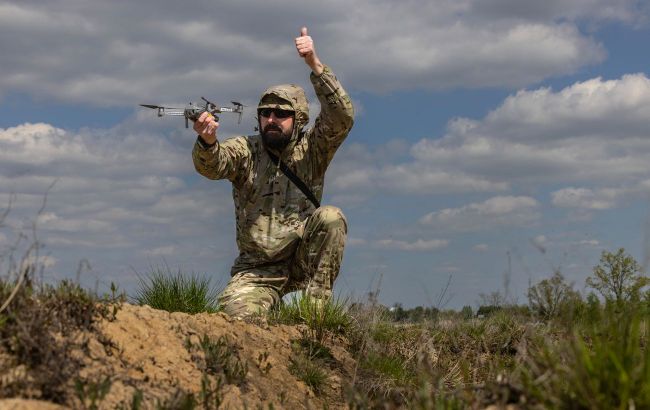 Two Russian helicopters and a plane failed to shoot down Ukrainian reconnaissance drone (Getty Images)
A Ukrainian drone emerged unharmed after being chased by two Russian combat helicopters and an airplane for quite some time. They were unable to destroy it, and it returned to the base intact, according to a video published by the Main Intelligence Directorate of Ukraine.
A Ukrainian UAV flying in the vicinity of Cape Tarkhankut in Crimea was relentlessly pursued by two combat helicopters and an aircraft.
"Despite continuous fire, our drone emerged unharmed from the battlefield and successfully returned to base," the intelligence officers stated.
The drone operator couldn't help but comment on the Russian occupiers' failure, who were unable to capture the reconnaissance UAV.
"They're quite clumsy," he said about the Russians' spectacular fiasco.
Recently, Russian occupiers have been boasting about their successes with absolutely fictional stories, while in reality, failures constantly haunt them on the battlefield. Just recently, Russian propagandists concocted yet another fake story about the alleged destruction of a Ukrainian ship in the Black Sea from an aircraft. Special operations forces debunked it with mockery.