Two British peers attended party of Russian ambassador in London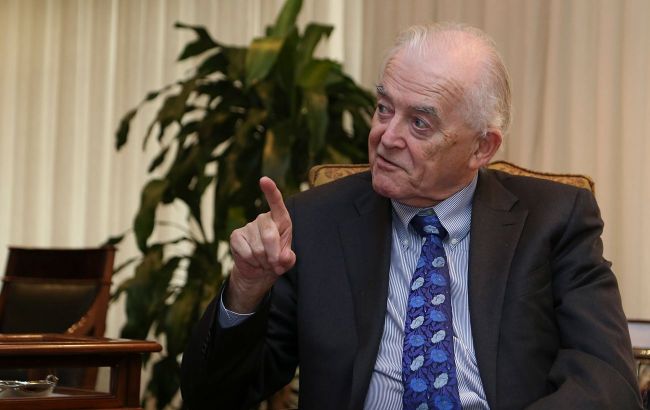 Lord Richard Balfe (Photo: Getty Images)
Two British lords, Richard Balfe, and Robert Skidelsky, attended a party at the luxurious residence of the Russian ambassador in west London on Russia Day, June 12, according to The Guardian.
Andrei Kelin, the Russian ambassador, attempted to justify the bloody invasion of Ukraine. The ambassador, who is banned from entering the British Parliament, addressed an audience of about 50 people, including Russian embassy staff, foreign diplomats, and a number of British individuals.
According to reports, Kelin stated that "in order to develop normally, Russia must first deal with significant threats to its security," referring to Moscow's invasion of Ukraine in February of last year, aimed at overthrowing the elected government of President Volodymyr Zelenskyy.
The ambassador also accused the United Kingdom of a "big strategic miscalculation," employing an aggressive approach toward Moscow.
Balfe confirmed to The Guardian that he was present at the event, where he had a conversation with the Russian defense attaché. He stated that, in his opinion, an agreement should ultimately be reached through negotiations, within which Ukraine would cede part of its territory to Russia.
"Ukraine is, to be honest, a mess of a country. It was knocked together by Churchill and Stalin towards the end of world war two," he said.
He added that, in his opinion, "Crimea is most definitely Russian," Moscow has legitimate claims on Donetsk and Luhansk, with negotiations concerning a land corridor to Crimea being necessary.
Two Lords
Balfe is a former member of the European Parliament from the Labour Party who switched sides to the Conservatives in 2002 and has repeatedly made statements sympathetic to Russia. During the Skrypal poisoning crisis in 2018, Balfe reiterated calls for Russia to test the nerve agent used.
Skidelsky, an economist who has been a member of the Conservative, Labour, and SDP parties, stated that he was against Russia's invasion of Ukraine but attended the event because "I wanted to show my respect and affection for the Russian people on their national day, especially in these circumstances."
Skidelsky also served as a non-executive director of the Russian oil company Rosneft from 2016 to 2021 and shortly after Moscow's invasion, he wrote a letter condemning the move but also questioned why the West did not provide a promise that NATO would not expand.
Since June 2022, Russian ambassador Andrei Kelin has been banned from entering the parliamentary building in Westminster "until further notice."