Top 10 iconic Emilia Clarke movies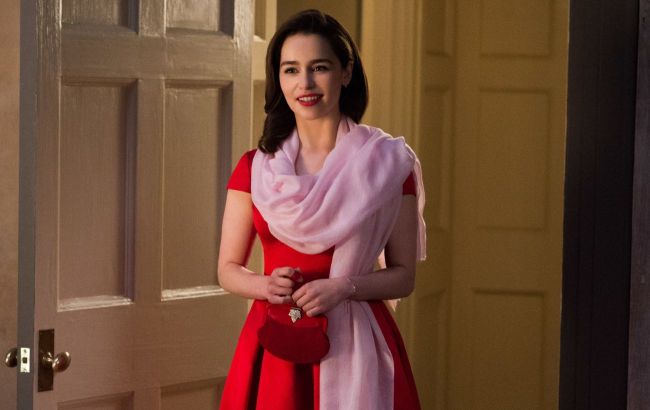 Emilia Clarke and her best roles (Kinorium)
Emilia Clarke is a young and very talented actress from the United Kingdom. Her wide smile is the girl's main highlight because it is what makes her memorable to the audience.
RBC-Ukraine made its own list of notable and bright roles of Emilia Clarke.
To prepare the list, Kinorium was used as a source.
Me before you
Undoubtedly, the role of a young carer, Louisa, who takes care of the very cold and closed-off banker Will Traynor after an accident, brought her success. They are very different and have complex destinies. But love doesn't ask whom or when to bring together.
Last Christmas
A romantic New Year's movie with elements of comedy that conquers hearts. Clarke played the leading female role. Her character is named Katarina Andrich, who has her own problems and, of course, a broken heart. She works at a Christmas store and has a wild love for alcohol. But one meeting on the eve of New Year changed her life forever.
The Pod Generation
A movie that tells us what life will look like in the distant future. The plot revolves around the married couple Rachel and Alvy. She designs artificial intelligence, and he teaches botany, which no one needs anymore. But do Rachel and Alvy's views on the nature of life really differ so much?
Voice from the Stone
A mysterious and mystical story about a young doctor who hears a strange voice from a stone and believes that a ghost is playing dangerous games with her to possess her body.
Above Suspicion
Emilia once again plays a leading role. She plays a young beauty who works for the FBI and becomes the hostage of her love. She contacts a new agent in the unit and becomes his informant. However, he has his own plans for the future, which, however, spell disaster for both lovers.
Murder Manual
The movie is based on chapters from a horror book, depicting the journey of a little girl from the world of nightmares to the nightmare of reality, a romantic journey of a gay couple to Palm Springs, where one becomes a murderer, the story of a young woman held captive near a circus who must be saved by her husband. So there are many stories, and they all are mystical and vivid.
Solo: A Star Wars Story
Emilia Clarke plays the role of Qi'ra. This is the story of the galaxy and the Millennium Falcon over a thousand years. More specifically, it's about Han Solo, a smuggler in the vastness of space, who encounters many different people along his path.
Dom Hemingway
At the center of the story is a master safecracker known for his cheerful personality and cynicism, but who poses a real threat to others after spending 12 years in prison.
Game of Thrones
In this fantasy series, Emilia Clarke played the role of Daenerys Targaryen, a character in the fictional world of the Game of Thrones series. She is the daughter of King Aerys II, a member of the Targaryen family.
Terminator Genisys
The main character is soldier Kyle Reese, whom John Connor sends to a world that is slightly different from what he thought. He meets the aged model of the T-800 robot, sent to protect Sarah from another time loop. The enemy now comes not only from the future.