Three aircraft breach Israeli territory from Lebanon, - IDF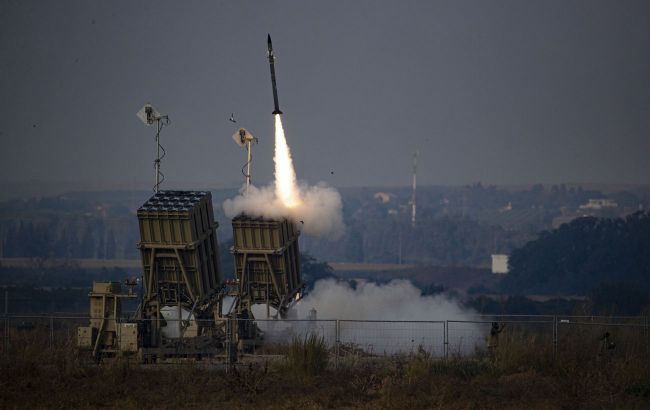 Photo: Israel intercepted one of the planes (Getty Images)
Israeli air defense forces intercepted one of the planes that entered the country's airspace from Lebanon, while the other two crashed, informs the Israeli Defense Forces (IDF).
The incident occurred recently, although the exact date is not specified. Two out of the three planes that violated Israel's airspace crashed in the northern part of the country.
"A short while ago, three aircraft infiltrated into Israeli territory from Lebanon. One was intercepted by the IDF Aerial Defense Array and the other two fell in an area in the north," the statement said.
According to the IDF, the "event has concluded," and the circumstances are being investigated. The statement from the IDF does not mention whether the group Hezbollah from Lebanon could be responsible for this incident.
Clashes between Israel and Hezbollah
Tensions with Hezbollah in northern Israel escalated after the October 7th attack by Hamas militants from the Gaza Strip on southern and central Israel. Hezbollah, supported by Iran, engaged in almost daily clashes along the Israel-Lebanon border.
The militants, supported by Iran, targeted Israeli outposts and forces on the border with rockets. On October 23, the Israeli Defense Forces launched a massive attack on Hezbollah strongholds in Lebanon and struck "dozens of Hamas targets" in the Gaza Strip.
Additionally, the IDF carried out airstrikes on Hezbollah targets in Lebanon in response to rocket launches toward Israeli territory on the night of October 30.
On November 5, the Israeli Air Force conducted strikes on Hezbollah's military infrastructure in response to launches from Lebanon.
At the end of October, Israeli Prime Minister Benjamin Netanyahu, announcing the start of the third phase of the operation against Hamas and the expansion of ground incursions into the Gaza Strip, declared simultaneous active efforts to contain on the northern front - in the area near the border with Lebanon. He warned Hezbollah against interference in the campaign.