Ten years of marriage gone: Woman reveals key mistakes that lead to divorce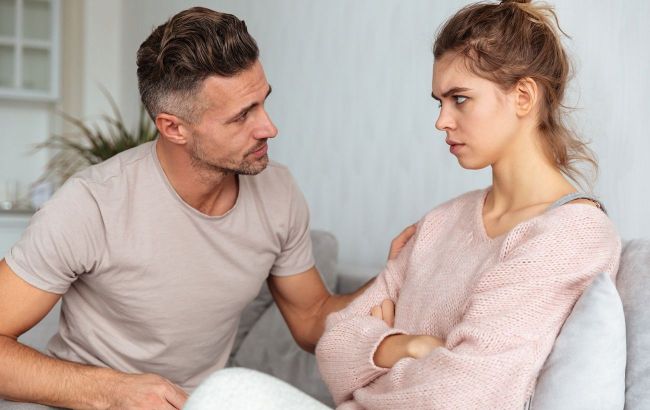 Illustrative photo (Photo: Freepik)
A woman who divorced after 10 years of marriage identified 4 of her own mistakes. She used to hold grudges against her ex-husband for a long time but later realized that she was also to blame for the end of their relationship. What mistakes can ruin a marriage is discussed in RBC-Ukraine, according to Your Tango.
You prioritize your children
When children come into the picture, sometimes a woman begins to devote more attention to them, inadvertently sidelining her husband. The mother wants to give her maximum time to the kids, their development, and leisure, and, as a result, her passion for her husband diminishes, leading to irritation.
"I chose most nights to cuddle with them in our bed, blaming his late-night bedtimes and snoring for the sleeping arrangement. As a result, we were hardly alone together and never had kid-free date nights. Well, maybe once a year on our anniversary," the woman recalled.
How to save a marriage (Photo: freepik.com)
You don't set boundaries with your parents
If your parents come over without notice, don't ask if you want to see them, or provide unwanted help - there's definitely a problem. The woman shares that her mother and father were constantly at her place, reading criticisms and constantly offering advice.
"They'd 'help out' around the house doing things we never asked them to, like our folding laundry (incorrectly, of course). We'd vacation with them. They'd correct our children in front of us," she recalled.
Don't let your parents ruin everything (Photo: freepik.com)
You destroy your man's self-esteem
Constantly criticizing your partner and speaking ill of him when talking to friends or relatives can undermine his self-worth. You shouldn't try to "educate" your man or think he's an unruly child.
"Instead of building up his ego, I trampled all over it. I belittled him often, saying his job was unimportant and dismissing his friends as 'hangers-on.' And in the bedroom — yup, you guessed it — he was doing that all wrong too, and I wasn't shy about telling him so," the woman revealed.
You don't talk about issues, and then can't control fits of aggression
Shouting, blaming, and creating scandals aren't the best way to resolve relationship issues. However, it's essential to discuss problems within the marriage. Just find the strength to start the conversation calmly before you explode.
"I tended to keep the peace in our house by keeping my mouth shut when things were really bothering me. As you can imagine, all the small things that drove me crazy grew into a giant suppressed ball of anger that would erupt occasionally in a huge, really frightening fit of Hulk-like rage," the woman confessed.