Tarot card horoscope for week: Who will find fabulous wealth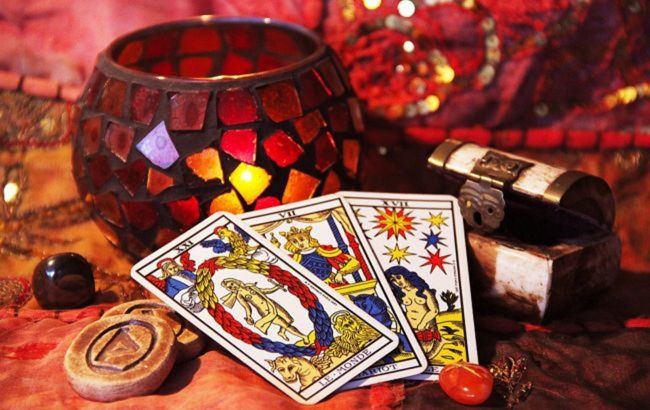 The zodiac signs which tarot cards promise success (Photo: pixabay.com)
Horoscope by Tarot cards for October 23-29, 2023, promises immense happiness for some zodiac signs. Someone may be lucky in love, while others might strike it rich.
RBC-Ukraine tells what the new week has in store for your zodiac sign, according to astrotalk.
Aries
Abundance awaits you. You'll be able to focus on self-care, engage in creativity, and improve relationships. If you find a venture where you can unleash your potential, you'll be swimming in money.
Taurus
Being decisive will bring you success. Strive for a better life, and don't fear obstacles. Victory is close, but remember, in pursuing happiness, it's crucial not to lose balance. Balance is key in everything.
Gemini
The new week brings romantic adventures. You may find your significant other or strengthen bonds with a loved one. Open your heart, and don't fear passion. Let emotions flow freely, and don't hold back.
Cancer
You might realize that you're suppressing your desires. Dedicate time to self-reflection and analyze your life. Don't wait for advice from friends; learn to solve problems independently. Something incredible awaits you.
Leo
The new week gives you a reason to rejoice. Share your happiness with others, and don't skimp on kind words. Unleash your inner child and celebrate real moments of life.
Virgo
You should spend time alone. Evaluate your actions and analyze everything happening. Don't wait for advice from friends; you need to learn to solve problems independently.
Libra
You'll find joy; justice will finally prevail. Bury the hatchet and leave all grievances in the past. It's time to move forward, act honestly, and not side with evil.
Scorpio
Sudden changes will burst into your life. Don't fear burning bridges and breaking stereotypes. You'll have numerous opportunities for development and growth. Seize this chance.
Sagittarius
Soon, you'll realize the "black" streak is over. Success will be on your side; it's crucial to be patient. Don't fear trying something new and gain valuable experience.
Capricorn
Exercise maximum caution. Resist temptations and give up harmful habits. Take care of yourself and start a new life. Leave all negativity in the past.
Aquarius
The new week will bring healing and mend all emotional wounds. Receive gifts from the Universe and shine, lighting the way for others. You can rise from the ashes like a phoenix.
Pisces
You should slow down. Don't try to control everything around you. Sometimes, it's essential to break; it won't be a loss but an opportunity to evaluate what's happening and make the right decision.