Sweden delivers 10 Strv 122 tanks with trained crews to Ukraine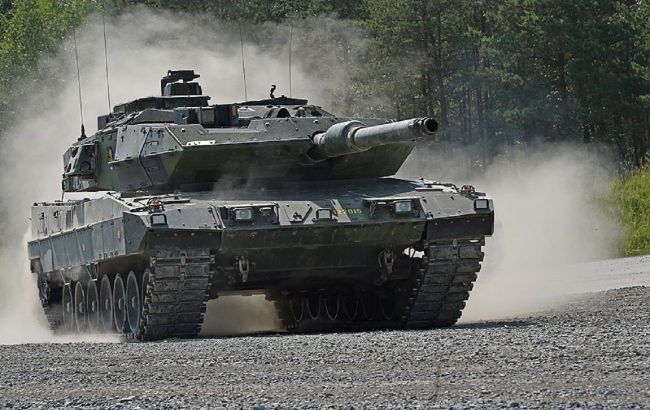 Sweden has handed over 10 Strv 122 tanks to Ukraine (Photo: Getty Images)
Sweden has handed over 10 Strv 122 tanks to Ukraine this year and trained their crews, according to the Chief of the Operational Department of the Swedish Army Staff, Mats Ludvig.
"We have given them everything we could, good material and knowledge. Now we wish them all the best in liberating their country," he stated.
These tanks have been the backbone of Swedish mechanized brigades for just over 30 years. Now, the Ukrainian army has ten of these tanks to fight against tank crews trained by the Swedish military.
When Sweden decided to supply tanks
Ludvig mentioned that on February 24, 2023, the anniversary of the full-scale invasion, Sweden made a political decision to donate around ten tanks to Ukraine.
The army headquarters in Enköping had already prepared for such a decision, including training Ukrainian personnel on Swedish tanks.
What is known about Stridsvagn 122 tanks?
Stridsvagn 122 is Sweden's main battle tank, representing a licensed version of the German Leopard 2 tank with various modifications. It is equipped with a 120mm smoothbore Rheinmetall L44 gun as its primary weapon, capable of firing armor-piercing sub-caliber projectiles and universal high-explosive anti-tank rounds.
The Stridsvagn 122 also features an enhanced chassis, additional modular armor on the front, and roof protection against top attacks. The tank has the French GALIX smoke grenade launching system, allowing it to throw smoke grenades and special ammunition.
Delivery of Stridsvagn 122 tanks to Ukraine
In January, it was reported that Sweden did not rule out supplying Stridsvagn 122 tanks to Ukraine in the future.
In March, US Secretary of Defense Lloyd Austin stated that Sweden would provide Ukraine with ten tanks.
In May, the Swedish publication Expressen reported that Ukrainian military personnel, ranging from 3,000 to 5,000 individuals, were undergoing training in Sweden. Soldiers were trained on Stridsvagn 122 tanks and CV90 armored combat vehicles.