Successful Ukrainian counteroffensive to force Putin into negotiations - US Secretary of State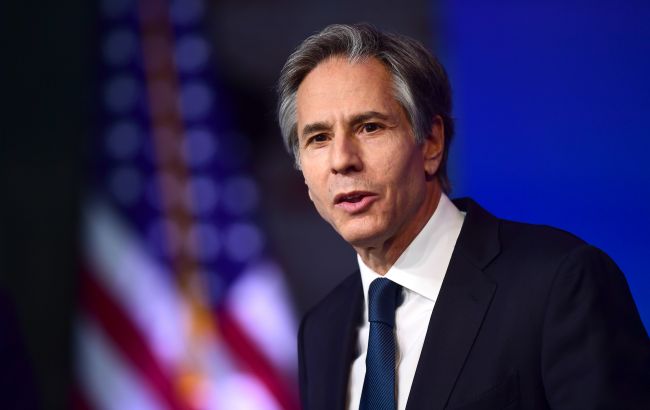 Photo: US Secretary of State Antony Blinken (Getty Images)
"Ukraine's success in the counter-offensive would do two things. It would strengthen its position at any negotiating table that emerges, and it may have the effect as well of actually causing Putin to finally focus on negotiating an end to the war that he started. And in that sense, it can actually bring peace closer, not put it further away," he stated.
Considering this, the United States will continue to provide maximum support to Ukraine, enabling it to succeed on the battlefield.
Moreover, the support is aimed at helping Ukraine develop a strong barrier and defense capability for its military, so in the future, if Russia attempts new aggression, Ukraine will have a chance to prevent and effectively defend against it, if necessary.
Blinken noted that military strength, along with economic and democratic forces, are crucial elements for Ukraine to succeed, not only to survive but also to develop further.
"I think it will send a very strong message to President Putin that he can't simply try to outlast any of us, that we're all here to stay, we're determined. The Ukrainian people, we, all want peace, but again, it has to be just, it has to be durable," the US Secretary of State emphasized.
He expects Ukraine to receive a robust package of political and practical support at the upcoming NATO summit in Vilnius.
Blinken noted that Ukraine and its allies desire peace, but Putin is unwilling to pursue it.
Ukrainian Counteroffensive
Ukrainian military forces are advancing in the directions of Bakhmut, Toretsk, and Berdiansk. In a week, they have gained control over seven settlements, three in Zaporizhzhia region and four in Donetsk region. Overall, 6.5 kilometers of territory have been liberated from Russian occupiers.
Negotiations with Russia
The position of Ukraine and its allies is that negotiations with the aggressor country are only possible once Russia withdraws its forces from our territory. Ukrainian President Volodymyr Zelenskyy has repeatedly emphasized this stance.
In October 2022, Zelenskyy decided that any dialogue with Putin was impossible, and partners pledged to abstain from engaging in negotiations about Ukraine without its presence.