Stoltenberg: Ukraine's victory is precondition for discussing its NATO membership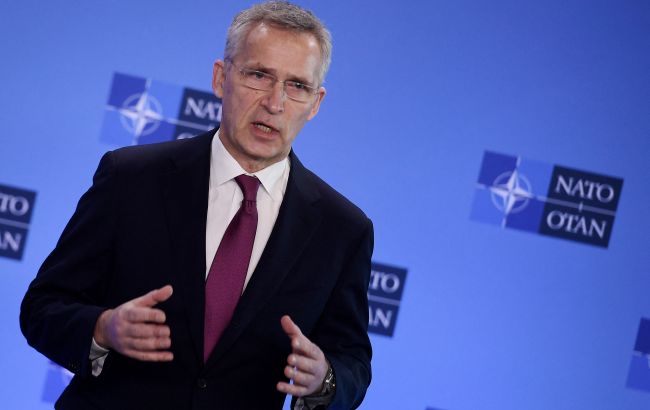 NATO Secretary General Jens Stoltenberg (GettyImages)
The precondition for any meaningful discussion on Ukraine's membership in NATO is its victory in the war against Russia, as NATO Secretary General Jens Stoltenberg said during a press conference.
He said that currently, the Allies agree on several important issues. In particular, they support the "open doors" policy for Ukraine.
"All Allies agree that Ukraine will become a member. We have stated that again and again. And we also agree that it is for the NATO Allies and Ukraine to decide when Ukraine should become a member. It is not for Russia," Stoltenberg added.
According to him, NATO member states believe that the most urgent task at the moment is to ensure that Ukraine prevails as a sovereign and independent state.
"Because if President Putin wins this war, there is no membership issue to be discussed at all. So we focus on that, the military, the economic support; all the Allies have provided significant support to Ukraine, and I'm absolutely confident that at the summit we will also step up and sustain our support for Ukraine," the Secretary General said.
Ukraine's path towards NATO
At the Bucharest Summit in 2008, NATO member states promised that Ukraine would become part of the Alliance in the future. Since then, no specific details on this issue have been voiced.
Ukraine expects the NATO Summit in Vilnius on July 11-12 to be a turning point. Western leaders speak of the possible inviting Ukraine to the Alliance based on the outcome of the meeting. This idea has already been supported by President of Poland Andrzej Duda.
At the same time, Ukraine wants to receive security guarantees that can deter Russia from further aggression before obtaining NATO membership. The initial agreements are expected to be approved at the upcoming summit as well.