Spanish police detains group illegally exporting cultural property of Ukraine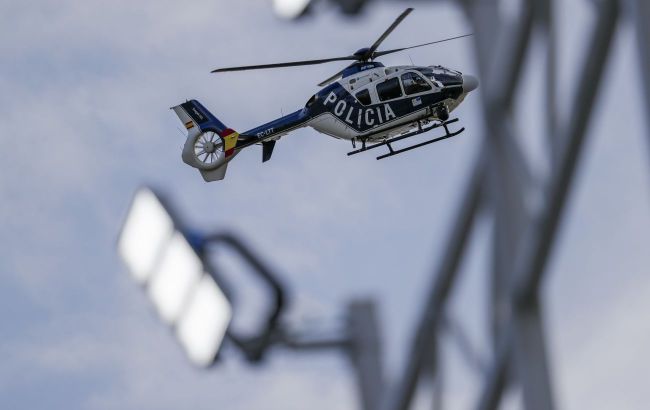 Ukrainian cultural property was illegally exported to Spain (Photo: Getty Images)
Law enforcement officials have detained a criminal group that illegally exported cultural valuables from Ukraine in the Spanish capital, Madrid. The group consisted of five individuals, according to the press service of the Spanish police.
The statement reported that 11 golden artifacts worth over 60 million euros in Madrid, which belong to the historical heritage of Ukraine, were confiscated by agents of the National Police during a joint operation with the Security Service of Ukraine. The operatives arrested five individuals, eliminating a criminal network illegally exporting cultural valuables from Ukraine.
The seized items, golden ornaments of significant historical and economic value, were stolen and illegally taken from Ukraine, intended for sale in Madrid.
The initial investigative actions began after law enforcement learned that a Ukrainian citizen in Madrid was selling a series of golden jewelry from Ukraine with historical and economic value.
"These items cannot be sold through ordinary legal channels, such as auction houses. Therefore, the valuables were incorporated into the capital of various trading companies, specifically created to give them a legal appearance and thus facilitate their commercialization by a group of investors," the statement said.
Police explained that the first item was seized by investigators in 2021. It was a golden belt with ram heads, kept in a safe in Madrid, and the main suspect privately sold it to a businessman in Madrid.
The suspect attempted to sell the valuables with the help of others. In the end, law enforcement arrested five individuals who likely committed a crime related to money laundering and confiscated ten gold items from Ukraine, similar in characteristics to the belt.
All items belonging to the Greco-Scythian culture of the 8th-4th centuries BCE are currently under study at the National Archaeological Museum and the Spanish Institute of Cultural Heritage, and the investigation is ongoing.