Secret documents: Trump's lawyers seek post-election hearing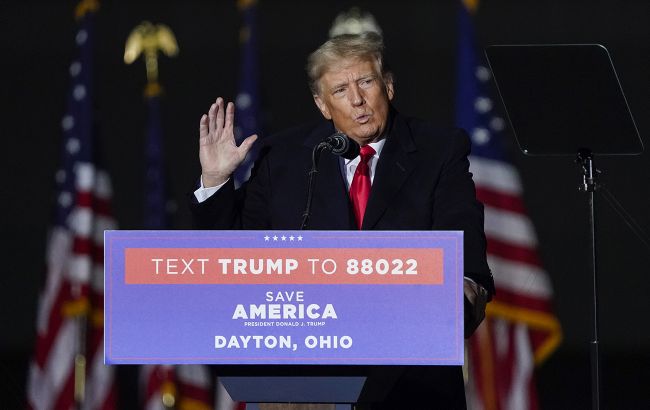 Former US President Donald Trump (Photo: Getty Images)
Former US President Donald Trump's lawyers are requesting the court to postpone the date of the first hearing until after the completion of the 2024 presidential elections. However, Special Prosecutor Jack Smith has opposed such a motion, according to NBC.
Trump's lawyers argued their request by claiming that a judicial proceeding before the conclusion of the elections cannot be fair, instead, it would be "unreasonable and showy."
Assistant Special Prosecutor David Harbaugh refuted this characterization on Thursday, stating that there are no legal or factual grounds for a judicial proceeding in such an "undefined and open form," and "the respondents do not provide them."
Instead, he urged US District Judge Eileen Cannon to set a court date in December.
The case involving classified documents
Last year, the Federal Bureau of Investigation (FBI) found numerous classified documents at Trump's Mar-a-Lago residence that he should turn to the National Archives after his term. Throughout that time, Trump denied knowledge of the presence of classified documents. Still, in June of this year, the Federal Prosecution received an audio file in which Trump admits to accessing a classified document regarding Iran.
Subsequently, he was charged with 37 counts involving classified documents. The court date was set for August 14, but the prosecutor requested to postpone it to December 2023, stating that the current date does not allow sufficient time for preparation by either the defense or the prosecution.