Saudi Arabia's army placed on high alert: Reason revealed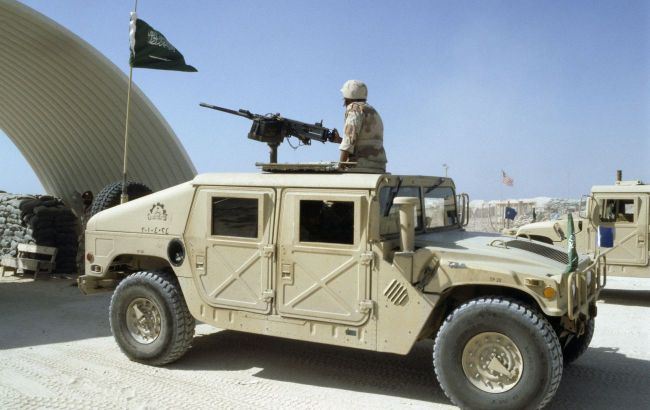 Saudi Arabian Army placed on high alert (photo: wikimedia.org)
The Saudi Arabian Armed Forces have raised their level of combat readiness after clashes with the armed group from Yemen, known as Ansar Allah (Houthis), according to Bloomberg.
Four Saudi soldiers were killed in combat in the mountainous province of Jizan on the Yemeni border. This marks the first instance of combat since a previous ceasefire was reached with the Houthi rebels in April of the preceding year. Before this escalation, both sides were close to a peaceful agreement.
The recent clashes on the Yemen-Saudi border followed the launching of winged missiles and drones by the Houthi rebels towards Israel on October 19, which the Pentagon claimed were intercepted by an American destroyer in the Red Sea.
According to the sources, one of these rockets was also intercepted by Saudi Arabia's air defense systems and fell within the country's territory. The United States and Saudi Arabia had not previously claimed Saudi Arabia's involvement in thwarting the attacks.
Hamas incursion into Israel
On October 7, militants from the Hamas group invaded Israeli territory. During this large-scale attack, they were shooting at and kidnapping civilians, with the terrorists publishing videos of their atrocities on social media.
Following this, Israel initiated a military operation against Hamas called Operation Iron Swords. The operation successfully pushed the militants out of the country. The next stage could potentially be a ground operation in the Gaza sector.
Amid the clashes, officials from Saudi Arabia firmly warned the United States that Israel's ground operation in the Gaza Strip could become a catastrophe for the Middle East.