Russian Su-24 bomber crashes in Volgograd region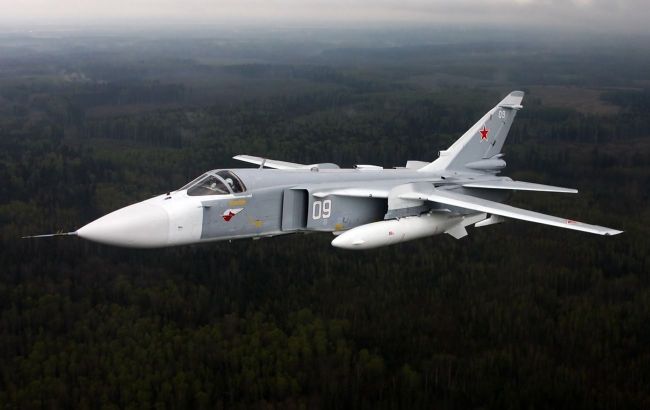 In the Volgograd region, a Russian Su-24 bomber crashed (Photo: Getty Images)
Today, on September 12, in the Volgograd region, a Russian Su-24 bomber crashed, according to the Telegram channel Baza.
According to propaganda sources, the plane crashed near the village of Lozhki, which is located over 100 kilometers from Volgograd. There were reportedly two crew members on board.
Online reports indicate that the flight of the bomber was purportedly a training mission, and there were no munitions on board. Rescue teams are conducting search operations for the pilots as it's unknown whether they managed to eject.
Su-24
The Su-24 is a Russian tactical bomber designed for launching missile and bomb strikes against ground and naval targets. The Su-24 is also capable of carrying tactical nuclear warheads.
The Ukrainian defenders have previously shot down Russian Su-24Ms during the full-scale conflict. One of these aircraft was destroyed near Bakhmut in March of this year.