Russian occupiers seek to regain positions near Antonivskyi bridge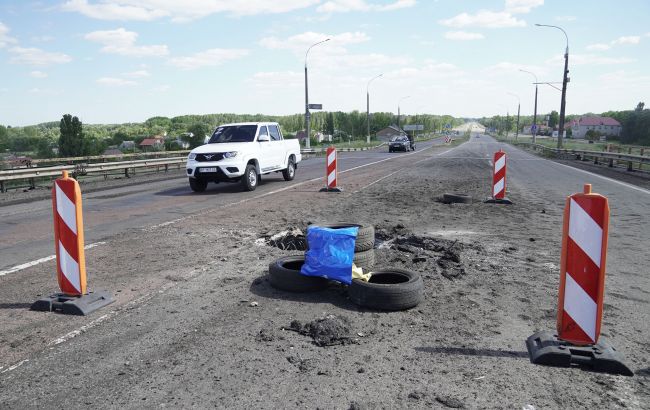 Photo: Antonivskyi bridge, Kherson (Getty Images)
The Russian occupiers are attempting to return to positions near the Antonivskyi bridge. Despite the Ukrainian Armed Forces continuously clearing them out, the enemy keeps coming back, increasing the number of attacks, reports Natalia Humeniuk, the Head of the United Coordinating Press Center of Security and Defense Forces of the South of Ukraine, during a telethon.

"We clear out the enemy positions, but they stubbornly return to them, trying to redeploy because they need to fulfill their orders and simulate some kind of intense activity that they cannot demonstrate, for example, on the Zaporizhia and eastern fronts," she noted.
Furthermore, Russian forces are putting up strong resistance, attempting to increase the number of attacks.
"During the past day, there were nearly 50 shelling incidents in broad daylight and around 40 at night. The enemy is also employing aviation again—guided aerial bombs have already been directed at Kherson," Humeniuk revealed.
Strikes on the Antonivskyi bridge
On July 19, 2022, the Antonivskyi Bridge was shelled. It was subsequently revealed that the bridge was damaged but still usable. Later, the residents of Kherson were warned that it was unsafe to travel on the bridge, and the occupying "authorities" of Kherson (at that time, the city was still occupied) declared a "temporary traffic restriction" on the overpass.
On the night of July 27, 2022, the Ukrainian Armed Forces launched another strike on the Antonivskyi bridge in Kherson. The traffic on the overpass was blocked.
Ukrainian military forces struck the Antonivskyi Bridge in Kherson again on August 14, 2022.