Russian occupants abduct citizens in Luhansk region - National Security of Ukraine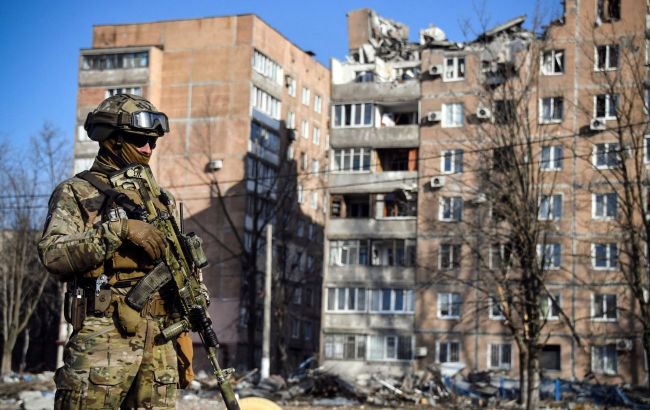 Russian military abduct people in the occupied territory of Luhansk region (Photo: Getty Images)
In the temporarily occupied territory of the Luhansk region by Russian invaders, there has been an increase in citizens being abducted. The intervening forces have intensified repressions and are attempting to identify the Resistance's and Ukrainian representatives underground, the National Resistance Center reported.
According to the center's information, additional Russian Federal Security Service (FSB) forces have arrived in the Luhansk region, searching for "saboteurs."
As a result, there has been a rise in the number of abductions of residents by "police," who are taken to filtration camps.
However, the NRC notes that the effect of these repressions will be counterproductive and will only strengthen the resistance against the occupiers.
"The Russian authorities fail to understand that despite their propagandistic illusions, they are short-lived occupiers, and the Defense Forces know where the enemy is. Repressions only intensify the resistance," the publication states.
Resistance against occupiers in the Luhansk region
In the partially occupied part of the Luhansk region, Ukrainian resistance forces remain active, and residents are assisting the Ukrainian Armed Forces in identifying important targets for strikes against enemy facilities, depots, personnel, and equipment.
Furthermore, partisan groups in the region are also independently conducting sabotage operations.
In May, a blast in the temporarily occupied Luhansk injured the so-called "acting Minister of Internal Affairs" of the self-proclaimed Luhansk People's Republic (LNR), Igor Kornet. Before this, railway tracks were sabotaged in the Luhansk region, disrupting the transportation of equipment by the Russians.