Russian military announces their plans to stage an "assault" on ZNPP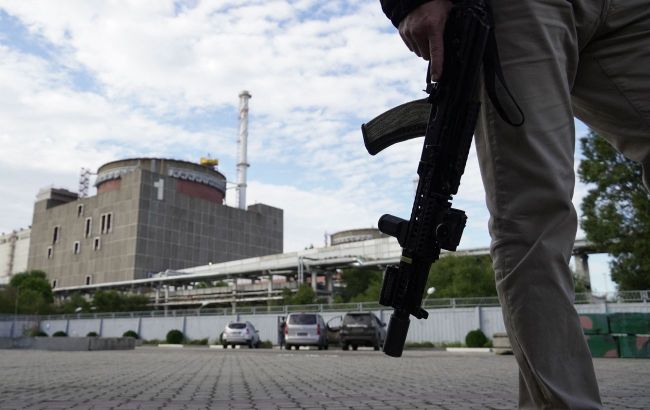 Zaporizhzhia NPP (Photo: Getty Images)
Russian military have announced their plans to stage an "assault" on ZNPP using heavy weaponry. The Main Intelligence Directorate of Ukraine has been warned on Telegram channel about new provocations by the aggressors.
"The occupier's special service claims that at the end of July, an 'assault' on the nuclear power plant will be organized, allegedly involving 'assault groups' and undisclosed 'volunteer armed units of Ukraine'," the Main Intelligence Directorate of Ukraine wrote.
Intelligence reports suggest that the dissemination of such information may indicate the occupiers' preparation for an operation conducted "under false flags," which could lead to a large-scale accident at the ZNPP.
"Based on available information, further simulated attacks on the plant are being prepared with the aim of subsequently accusing Ukraine," the agency warned.
The agency also noted that the Zaporizhzhia Nuclear Power Plant was seized by occupation forces on March 4, 2022. Since then, there have been multiple reports of the area being mined, including several power units and the cooling pond.