Russian General Surovikin ordered to 'fade into the shadows' until forgotten - Politico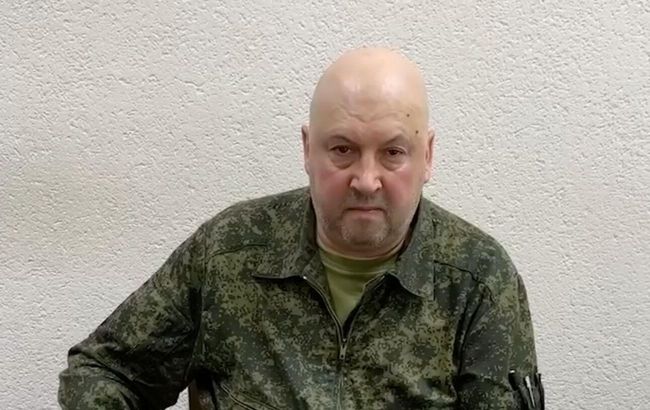 Sergei Surovikin (Photo: Getty Images)
According to Politico, former Deputy Commander of Russia's Unified Troop Group in Ukraine, Sergei Surovikin, considered an ally of Wagner PMC leader Yevgeny Prigozhin, has been relieved of his duties and placed under house arrest. He has been instructed to "fade into the shadows" until he is forgotten.
Surovikin is currently under a form of house arrest, confining him to his apartment where he is being held. However, he is allowed to receive visitors, including a few of his subordinates.
The report adds that Surovikin has not appeared in public since the Wagner PMC uprising. This came after reports emerged that he was aware of Prigozhin's planned insurrection.
Politico reports that the general has been advised to "stay in the shadows" to be eventually forgotten. Russian sources suggest that the final decision about Surovikin's fate "must be made by one person, and the longer this takes, the more this person will cool off." This is understood to refer to Russian dictator Vladimir Putin.
Surovikin's disappearance
Following the failed Prigozhin coup and the Wagner PMC incident, General Surovikin suddenly disappeared. His last public appearance was on the day of the uprising, when he recorded a video message to mercenaries, urging them to halt.
Media outlets have, however, uncovered that Surovikin was a secret VIP member of Wagner PMC.
In July, WSJ reported that Surovikin was being held and interrogated in Moscow, as he might have had knowledge of Prigozhin's plans to incite the revolt.
General Sergei Surovikin had been in command of Russia's occupying forces in Ukraine since early October 2022. He was removed from his position in January. He is also referred to as the "Armageddon General" due to his infamous orders to bomb Syria.