Russian forces contemplate withdrawal from Crimea after bridge explosions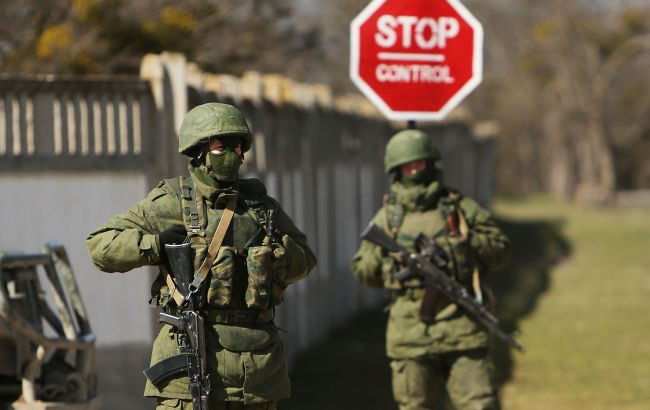 Russian troops consider withdrawal from Crimea (Getty Images)
Russian forces are considering withdrawing from the territory of Crimea following the explosions on the Chonhar bridges. The representative of the Main Intelligence Directorate, Andriy Yusov, told Ukrainian media that a majority of the occupiers' leaders and military command have already evacuated their families and assets from the peninsula.
"One of the realistic scenarios being considered by the occupiers is the withdrawal from Crimea. A significant portion of the occupation administration and command have already relocated their families and assets," Yusov said.
According to Yusov, several enterprises in the occupied Crimea are preparing for evacuation, including gathering documents for transportation to Russian territory.
By observing the trenches set up by the occupiers in Crimea, it can be seen that a considerable part of them is located far from the border with mainland Ukraine.
"Therefore, yes, this is a scenario they are considering for themselves, and they understand its realism," Yusov concluded.
Shelling of the Chonhar bridges

During the night of June 22, strikes were carried out on the Chonhar bridges connecting the Kherson region with Crimea. Volodymyr Saldo, the head of the Kherson region, claimed that the strikes were supposedly launched using Storm Shadow missiles. Later, videos were posted online showing the damage to the crossing.
The Intelligence representatives responded to the explosions on the Chonhar bridges without disclosing details of the attacks. Yusov warned that "there is more to come." Today, the spokesperson of the operational command "South," Natalia Humeniuk, revealed that after the strikes on the Chonhar bridges, the Russians launched an attack on the Antonivsky Bridge using tactical aviation.
It was from the Chonhar area that the Russian army invaded the Kherson region in February 2022.