Russian forces attack Kherson amidst flooding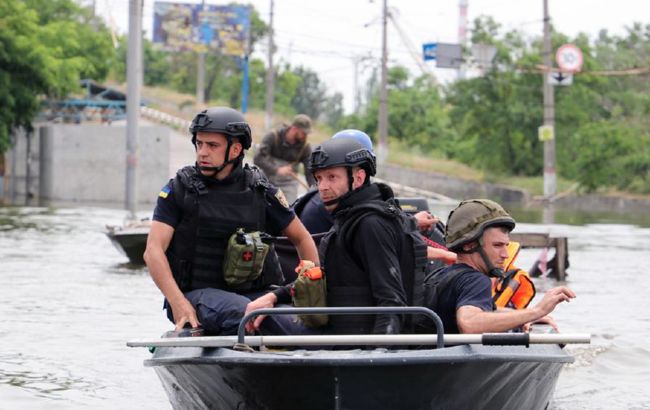 Russians attack flooded Kherson again (facebook.com/MNS.GOV.UA)
Russian military once again shelled Kherson, which was flooded due to the blow up of the Kakhovka Hydroelectric Power Plant, according to the head of the Kherson Regional State Administration, Oleksandr Prokudin.
The head of the Kherson Regional State Administration called on all residents to immediately go to bomb shelters.
He has not yet provided any additional information about the shelling.
Situation in Kherson

After the explosion of the Kakhovka HPP, the occupiers have been regularly shelling the city, attempting to hinder the evacuation of residents. On June 8, the aggressors opened fire, resulting in 1 person killed and 18 others injured.
The next day, the occupiers shelled Kherson again. On June 10, the Russians shelled a boat evacuating people from the occupied left-bank area to Kherson, resulting in 3 deaths and 10 injuries.
Meanwhile, the water level in the city and the region is gradually decreasing, which will allow rescuers to assess the flooded areas.