Russian drone attack on Kharkiv: Consequences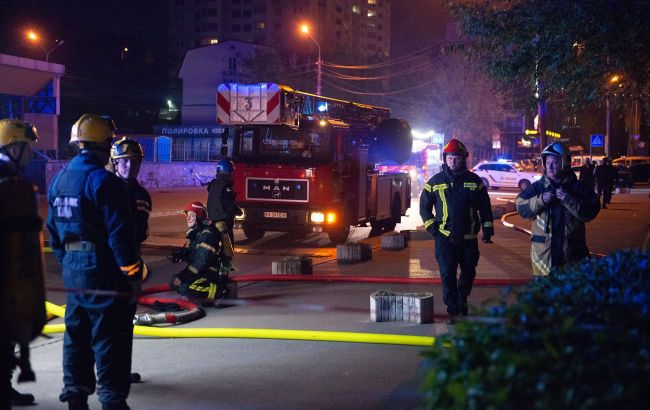 Russians attacked Kharkiv with Shahed drones (GettyImages)
On the night of November 3, Russia launched an attack on Kharkiv using about 10 Shahed drones. Law enforcement authorities reported damage to private residences, an educational institution, and vehicles, according to the spokesperson of the Kharkiv Regional Prosecutor's Office, Dmytro Chubenko.
He said that the strikes targeted the Osnovyanskyi and Shevchenkivskyi districts of the city.
"As a result of one of the drone hits, an auto repair shop caught fire, garages and vehicles were ablaze. A two-story building nearby was partially destroyed. It was not used for residential purposes, but had sleeping accommodations inside for people who had evacuated from Russia-occupied territories. Currently, rescuers are clearing the rubble," Chubenko reported.
Information about casualties has not been received thus far.
Investigation
The Prosecutor's Office has initiated a criminal investigation into the shelling under Article 438, Part 1 of the Ukrainian Criminal Code (Violation of the Laws and Customs of War).
Aerial attack on November 2
On the evening of November 2, Russians once again launched an aerial attack on Ukraine. The Security Service of Ukraine reported the use of Shahed drones and missiles by the Russians. Explosions were heard in Kharkiv and Kropyvnytskyi.
Later, more explosions occurred in Kharkiv. Mayor Ihor Terekhov reported civilian objects within the city's territory being hit.